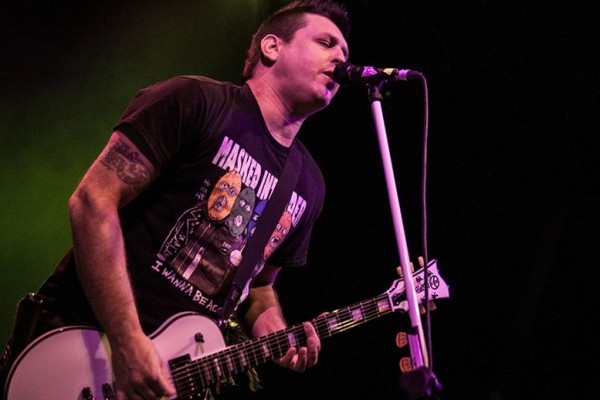 Chris DeMakes, vocalist and guitarist of ska-punks Less Than Jake, has released a cover of the Motley Crue classic "Home Sweet Home." You can check it out below.
Speaking about his choice of the hair-metal anthem, DeMakes said, "The '80s metal tunes often get a lot of slack, but when you look past the image of the bands and listen to the melodies with open ears, there's a lot of good stuff there. When I heard the reggae arrangement, I knew I had made a cool choice."
The recording is part of DeMakes contribution to Paper + Plastick's Rare Breed Flexi 7-inch series and can be pre-ordered here.