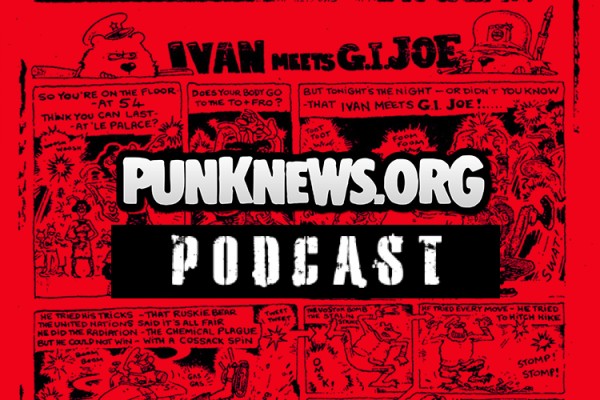 We've long joked about recording a podcast episode that was exclusively devoted to The Clash's 1980 triple LP Sandinista!, and for whatever reason it's something listeners have repeatedly asked us to do. Well, it's December and news is slow so here it is: on Episode 279 of the Punknews Podcast, hosts Adam White, Tom Trauma and John Gentile talk Sandinista!. It's also the record's 35th anniversary this month, but to even point that out implies far more planning than we can admit to.
This episode features some of the early recordings which inspired Sandinista! covers, including James Wayne playing "Junco Partner" from 1951, Mose Allison playing "Look Here" in 1965 and The Equals with "Police on my Back" circa 1968 .
You can subscribe to the Punknews Podcast via RSS, on iTunes or with the Stitcher app for iOS and Android. We love reading your mail on the show so send us your feedback via e-mail.
Download MP3 | RSS Feed | Subscribe in iTunes | Stitcher App

Show Notes & Links