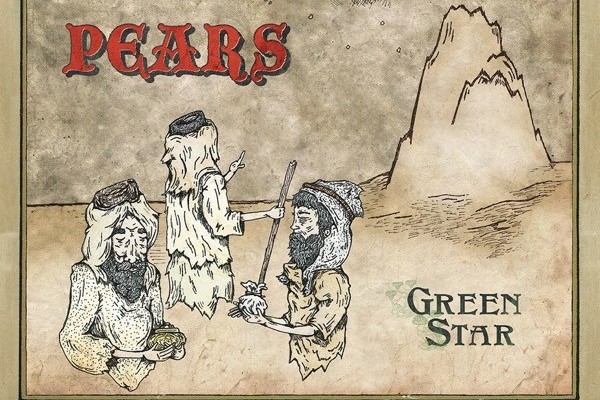 PEARS has announced that their sophomore album, Green Star, is to be released April 1st, 2016 via Fat Wreck Chords. Green Star will be the follow up to the New Orleans hardcore punks' debut full length, Go to Prison , and will feature re-recorded versions of both "Snowflake" and "Anhedonia" from their Letters to Memaw 7-inch. See below for Fat Wreck Chords statement regarding the release and catch PEARS (with their new bassist) supporting Strung Out on their Australia / New Zealand tour this March.
PEARS - the band laid siege to the punk world with their 2014 debut release, Go To Prison, and have been on a buzz-generating rampage ever since. After spending the better part of two years turning the hardcore scene on its ear, PEARS continue along the warpath with their hotly anticipated second full-length, Green Star, out April 1st (no joke!).< r
Green Star rages with 16 tracks that are loaded with blazingly fast spurts of aggression. Re-recorded versions of "Snowflake" and "Anhedonia" (previously heard on last year's Letters to Memaw 7-inch) take on new life, thanks in part to A Wilhelm Scream guitarist Mike Supina, who helped engineer the album. Alongside Supina, James Witten, who also helped produce Go To Prison, works his magic on 14 new tracks of unstoppable hardc e

To elaborate on how PEARS approached recording their latest full-length, singer Zach Quinn says, "The biggest difference was Go To Prison was a fast thing—we just threw it together. This, we slaved over it. We wrote songs and cut songs and cut parts of songs and put them into other songs. It was a nightmare, but I've never been more proud of anything. Even though it was a completely different process, it feels like the nex s p."

PEARS are already tackling 2016 with vigor. Expect PEARS to continue to bring that energy to stages around the world, starting with Australia in March, followed by North Ame c and Europe.