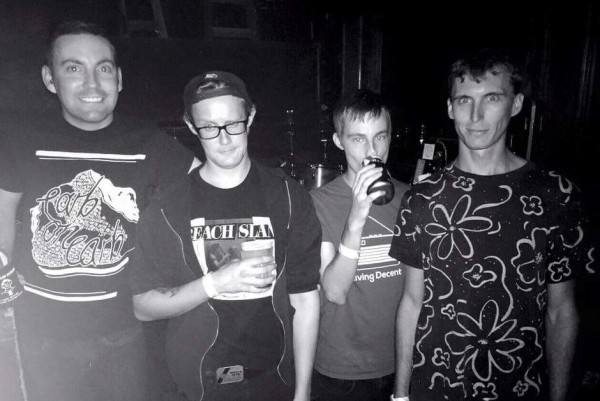 Hogan Ruspin (born Smith), bassist for Orlando punks Amateur Engines has passed away. His bandmates posted a message to their Facebook relating the news. You can see the statement after the jump.
The Punknews staff sends its condolences to Smith's friends and family.
We have been holding onto hope that we could share good news. Unfortunately, the world doesn't always cooperate. We are devastated to report that the medical staff caring for Hogan has confirmed the damage done is too severe for him to wake back up from. There are no words to lessen the impact of this news. Surround yourself with all the loved ones you can while you still have them. A memorial service is being planned, but no details are known yet.

Hogan was always so proud of his friends. He would be ecstatic to know of all the support you have shown him and his family through this. Much of this band's growth and milestones has been due to Hogan's determination to see it succeed. Knowing that, we do intend to continue making music, though the exact details of the project have barely even been thought of yet. We are also planning a benefit show, to assist his family and honor his memory. Hogan loved the Orlando music scene, now it's time to reflect that love towards him. More details will be shared when we know.

In the meantime, hug your friends and call your family.

Thank you for the memories, Hogan.