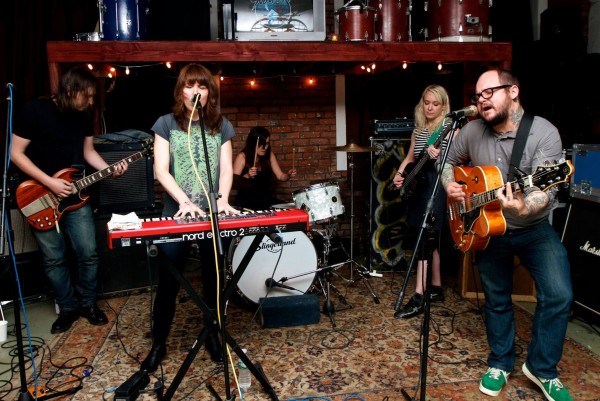 Today, Punknews is pleased to debut the new single by Brooklyn's Chandeli'ers
The band has members from across the entire Brooklyn scene, pulling its players from bands including Ringers, The Besties and World/Inferno Friendship Society. "Gabrielle" might bear traces of those bands, but the release is its own thing. Based in a sunny beat, the tune draws from the peppier parts of Elvis Costello, the happier parts of The Clash, and maybe just a hint of The Boss. Summer isn't here yet, but this jam makes it feel like the surf and sun are close.
The Breaker LP will be out on vinyl and digital in May via Dead Broke Rekerds/Dirt Cult Records. But, you can hear "Gabrielle" below, right now.