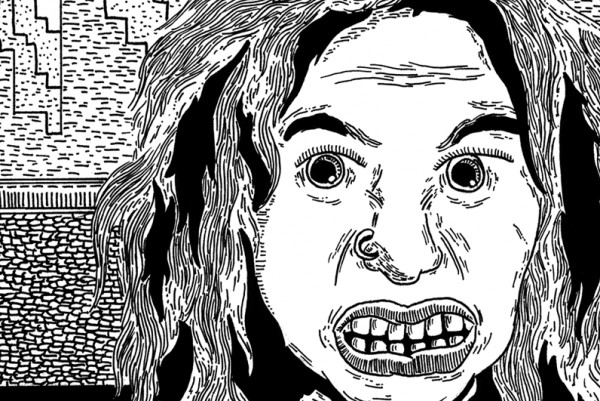 Today, Punknews is pleased to present a snippet from the new comics anthology, As You Were: Vol. 4!
Curated by punx-comix maestro Mitch Clem and record label legend Avi Ehrlich, the anthology includes contributions from dozens of writers including Liz Prince, Ben Passmore, Wyeth Yates and more! Volume Four ruminates on the topic of "Living Situations." Some of the comics are funny, some are sad, some are realistic and some are straight up sci-fi rompers. The book is out this week via Silver Sprocket. You can buy it here.
But, if you want to take a peak inside, check out Ben Snakepit's contribution to the collection below, right now!