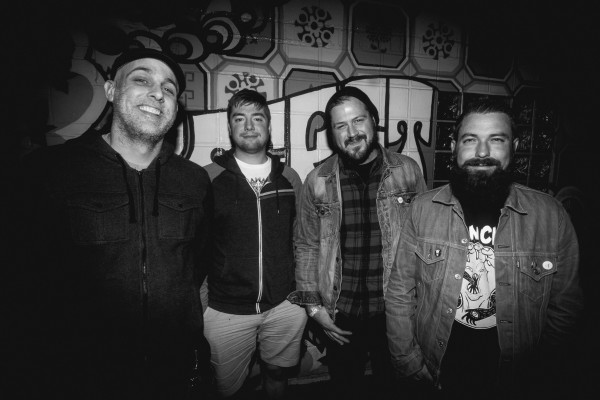 Today, Punknews is pleased to debut the new song by Worship This! "Aurora" is a classic cut of melodic punk. Vocalist Jeremy Provchy spoke to Punknews about the track:

""Aurora" was written at different times during 2014. The initial part of the song I wrote after waking up in my car and driving home from a late night, after my shift. I was working at a bar and I tried walking to a co-worker's apartment to "sleep-it-off" and couldn't get their attention. I picked up my guitar that morning and wrote the "It's been so long since I've seen something that's moved me enough to move away" line. The rest of the song became sort of a narrative on the night before and a transformation process I was going through at the time. There is a lot of internal dialogue within the character of the song. The character at the beginning is being sort of arrogant, "I brought you the sun and you didn't even notice" to talking themselves out of being such a negative bastard, "I'll try not to be wishing I was anyone, anyplace but here". The way the song ends, the character has come to a realization while starring at their reflection in the mirror and begins chanting their new mantra of self-assurance. "I'll pretend I'm strong. I don't need anyone. I'm not waiting for the pieces to fall into place. I'm writing you off for the first time today."
The band's new album, Mint, is out April 1 and you can pre-order here. Meanwhile, hear "Aurora" below right now.