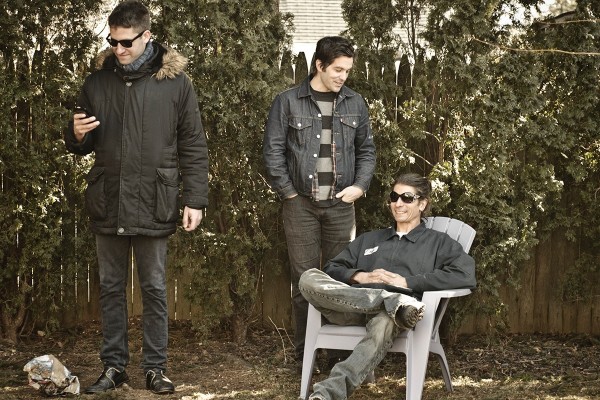 Punknews has got the scoop on what is happening with Plow United! Speaking to Punknews, the Philadelphia trio has announced that they are going to release their fifth album. The new album will be called Three. It will be out May 17 via It's Alive Records. It's their first release since Delco [7-inch] in 2014.
But, on top of that, the band will also release a new single. The single includes the track "Everything" and is backed by the exclusive b-side, a cover of the Queen classic "'39"! That 7-inch is out today via 33 Forever records. Pre-order it right here!!! PLUS, we are streaming "Everything" below, right now!
Plow United will be playing record release shows on May 21 in Philly and on May 20 in Brooklyn. The band is also one of the headliners of Death to False Hope Reunion Weekend.