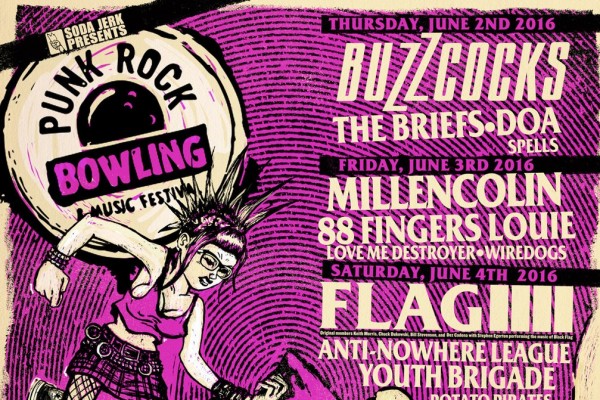 Today, we continue our Sonic Reducer series! In the series, Punknews writers compress a band, genre, theme, or time period into a playlist that would fit on a single CD. Along with the playlist, you'll get either an overview of the topic, such as a band introduction, or a story about how the music in the playlist moved or changed the writer. Today, Editor Sam Barrett covers some of her favorite tunes by bands playing Punk Rock Bowling!
Hits from Punk Rock Bowling
Sam Barrett
Festival season is amongst us and there are too much to look forward to this year. Punk Rock Bowling (we're sponsors!) is happening on each coasts this year, there is a lot of great bands participating this year. They will be putting out multiple weekends of shows in three cities this year with bands like FLAG, Cocksparrers, Descendents, Dag Nasty, Buzzcocks and much much more. The festival will be happening May 28th to the 30th in Las Vegas, NV, June 2nd to the 4th in Denver, CO and June 10th to the 12th in Asbury Park, NJ. To prepare for this amazing line-up, here is a Sonic Reducer for the festival.