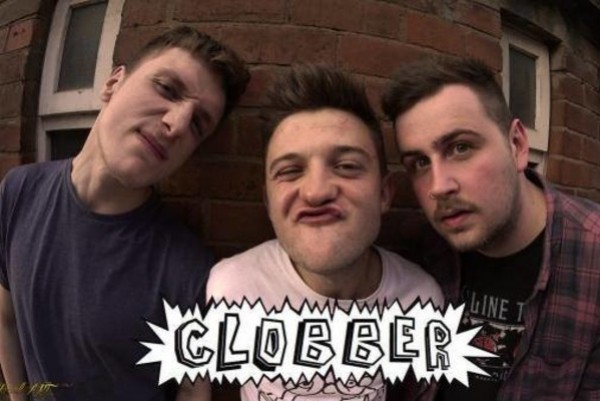 Punknews is excited to premiere Clobber's music video for their song "Britun First." Clobber is a fast paced three-piece punk band from Redditch, Worcestershire, UK who say that some of their most influential bands are Funbug, Pulley, Propagandhi, Jawbreaker, and Frenzal Rhomb. "Britun First" is an anti-nationalist anthem that takes on Britain's far-right organization Britain First. The song will appear on a two-track release that will be out later this month. You'll be able to find out more about it here.
You can watch the video, see the band's upcoming shows and read a blurb from the band below.
The song is an attack on the far right group, "Britain First" whose anti immigration attacks and views have spread recently in the UK, together with many people's racist reasons for leaving the EU. The group's members are also known for their poor spelling, hypocrisy and being partial to a few tins.
| Date | Venue | City |
| --- | --- | --- |
| 10th August | The Hairy Dog | Derby w/ Leftover Crack |
| 12th August | The Railway Inn | Redditch |
| 15th August | The Actress and Bishop | Birmingham w/ The Kimberly Steaks and Don Blake |
| 20th August | Morton Stanley Festival | Redditch |