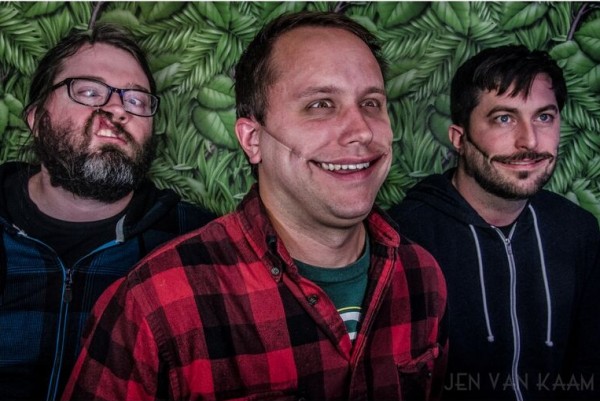 Punknews is excited to premiere a new song from Braver. The track is called "Monster Mash 2" and it will be featured on the band's upcoming release Bloodhound Gang Z-Sides (as well as on their next full-length Old Rules), which will be available on their Bandcamp page. You can also get the CD when you pre-order the vinyl version of Braver's last release Torpor that is being put out by Do What? Records. Both releases will be available on September 2, 2016, which is also the day of band's release show at the Turf Club in St. Paul, Minnesota with Houses, Intrepid Hearts, Swimsuit Area and Drapes.
You can read a blurb from the band and listen to the song below.
"Kick your balls like Pele. Peak like Dante. Think I'm doing ballet. Broader than broadway…" Which is actually just part of Pras' verse from that song off of the "Bullworth" Soundtrack. Oh well.