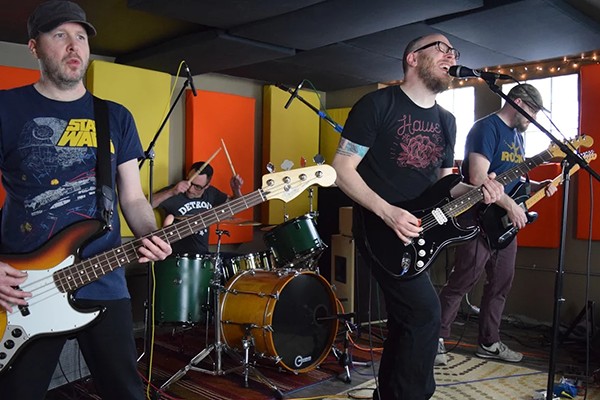 Mike Park has announced the release of the first new Smoking Popes material since 1998 via the Asian Man Records facebook page.
The material, a digital 'single' consisting of two songs, was made available on September 5th via the label's Bandcamp page. The group originally disbanded in 1999, but reformed in 2005 featuring a revolving slate of drummers, the longest of which was Neil Hennessy of The Lawrence Arms pulling double duty. Original drummer Mike Felumlee rejoined the band in 2015, and Park reports that they plan to have a new album released in the near future. In the meantime, the Smoking Popes are scheduled to play Riot Fest Chicago this month.
The band's most recent album, This Is Only A Test was released in 2011, also on Asian Man. You can check out the new songs below.