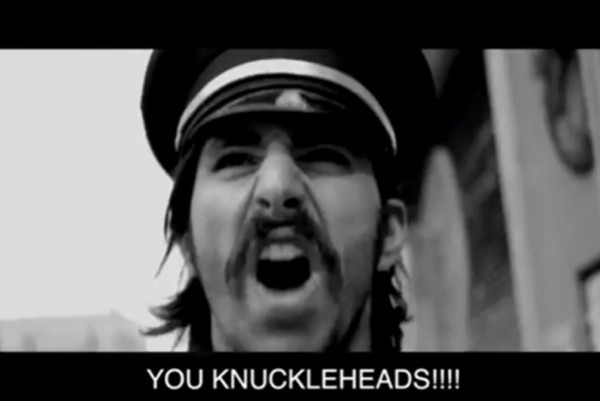 Today, Punknews is thrilled to debut the new video by DFL aka Dead Fucking Last!
"Good Cop, Bad Cop" is taken off the band's recent reissue of Proud to Be . Written and directed by Brendan McKnight, the video feels like it was taken from the golden age of music videos, when vids were both hilarious and kind of weird. In the "Good Cop, Bad Cop" video, a police offer catches a pair of drug dealers in the act and pursues them on foot, before turning the corner and getting a rude surprise… Of course, the whoe chase is set to DFL's classic hardcore soundtrack.
You can pick up Proud to Be and other DFL goodies right here! Then, check out the new video below, right now!