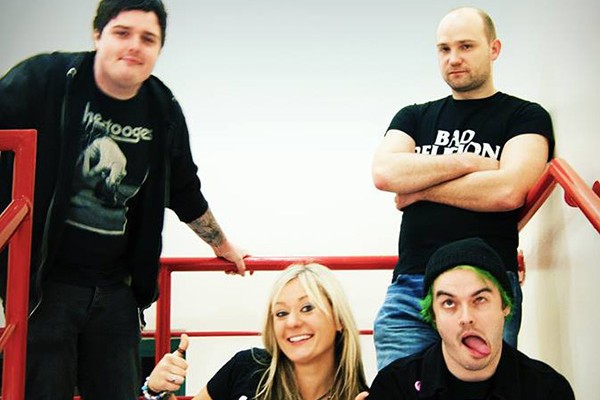 Belfast's No Matter will be heading out on a tour of the British Isles at the end of June. The launch gig will be in Dublin, after which the band will take a ferry across the Irish sea to head up and down Wales, England, and Scotland. Upon completion, they will be taking a short break before opening for the legendary D.O.A. in Belfast in mid-July.
The band's label, Umlaut Records, will be hosting a free gig for the London date, which also serves as the launch gig for label-mates Fastfade's new EP.
No Matter's most recent album, Ill Advised, was released last year. You can check out the track "Lurgy" from that album, as well as the tour dates, below.
| Date | Venue | City |
| --- | --- | --- |
| Jun 30 | Fibber Magees | Dublin, IE |
| Jul 01 | The Temple of Boom | Leeds, UK |
| Jul 02 | THe North Bar | Rhyl, UK |
| Jul 04 | The Mulberry Bar | Sheffield, UK |
| Jul 05 | The Unicorn Camden (free show) | London, UK |
| Jul 06 | The Hydra Bookshop | Bristol, UK |
| Jul 07 | Banshee Labyrinth | Edinburgh, UK |
| Jul 08 | The Black Bull | Gateshead, UK |
| Jul 18 | Voodoo Belfast | Belfast, UK |