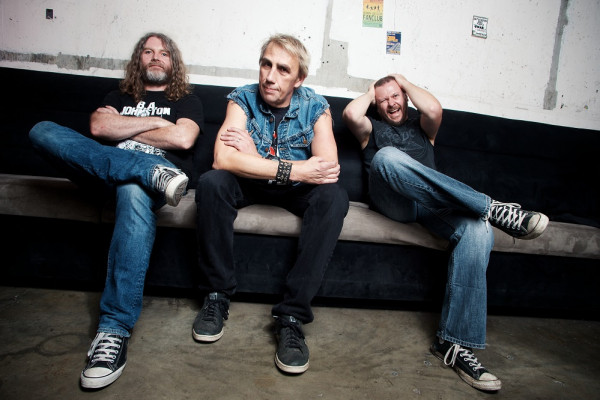 D.O.A. formed in 1978 in Vancouver, British Columbia. The band debuted with the Disco Sucks EP, following it in 1981 with the album Hardcore `81. That influential album is commonly cited with adding the term "hardcore" to the punk vernacular. The band's been involved in a number of riots, political causes, benefits, and elections touting their slogan of "Talk–Action=0." The band has released a number of full lengths, as well as collaborations with other prominent punk artists like Jello Biafra.

Vocalist Joey "Shithead" Keithley has been the band's only constant. In the years since D.O.A.'s inception Keithley has founded the labels Sudden Death Records and Taboo Records. In 1996 he ran as a candidate for the Green Party in BC provincial elections.

D.O.A. currently features drummer Brien O'Brien and bassist Kuba.