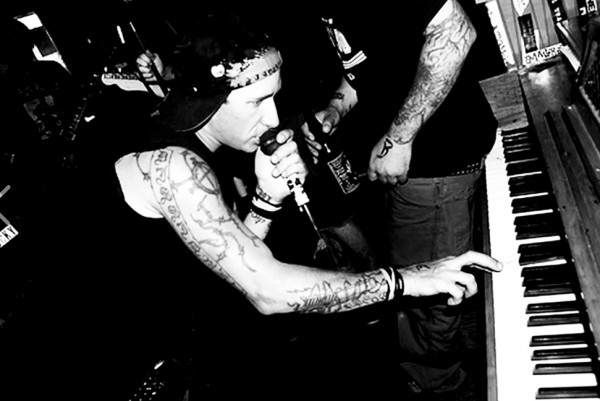 Punknews is thrilled to debut the new video by Ezra Kire!
You all know Ezra- the guy is a modern punk rock legend. He brought the razor edged lyricism to INDK. He brought the soaring melodies to Leftover Crack. He brought the massive combustibility to Morning Glory. And now, on his upcoming solo record, Speakers in the Sky, he's focusing more than ever on his singer songwriter side.
On the album, Ezra seems to contemplate the bigger picture in life and debut song, "Let It Go" exemplifies this precisely. Propelled by his inimitable gift for melody, Ezra ponders if the lessons we're taught as children really do carry any weight. The video, which was animated by Taylor Bowen, underscores this concept with Bowen's bold, simple style which plays equally with whimsy and melancholy.
Speakers in the Sky is out September 26 via Anxious and Angry records. You can pre-order that right here!. Meanwhile, check out the video for "Let It Go" below, right now!