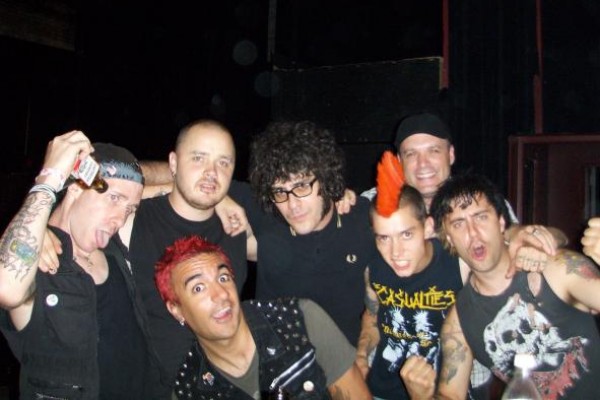 INDK, along with Leftover Crack, was one of two bands that arose from the now–defunct Choking Victim, fronted by former Choking Victim guitarist Ezra, with the backup vocals and drumming of Choking Victim's Skwert, the bassbeat stylings of Andy, the guitar & vocal skills of Jimmy, and on another 6–string, Paul.

INDK, much like Choking Victim, broke up while recording their debut full–length, Kill Whitey!, which came out on Go Kart Records. They also released a 7" called 'In Decay' which featured songs not on the album (excluding Killing is Contagious, which was a bonus track). INDK also had a demo for "Kill Whitey!" entitled "Any Last Words–" which contained, mostly, unmastered versions of the songs to appear on Kill Whitey!. Though it did contain two tracks unique to itself entitled "Pole Position" and "D.T.T.V" (or Detox Televison).

The breakup of INDK, once again very much like Choking Victim, spawned two bands. Ezra continued to play guitar for Leftover Crack, while forming his own side project, Morning Glory (also featuring Jimmy on backup vocals). Skwert and Paul went on to form the hardcore group American Distress, attempting to separate themselves from the Crack Rock Steady style of music Choking Victim and INDK were associated with.