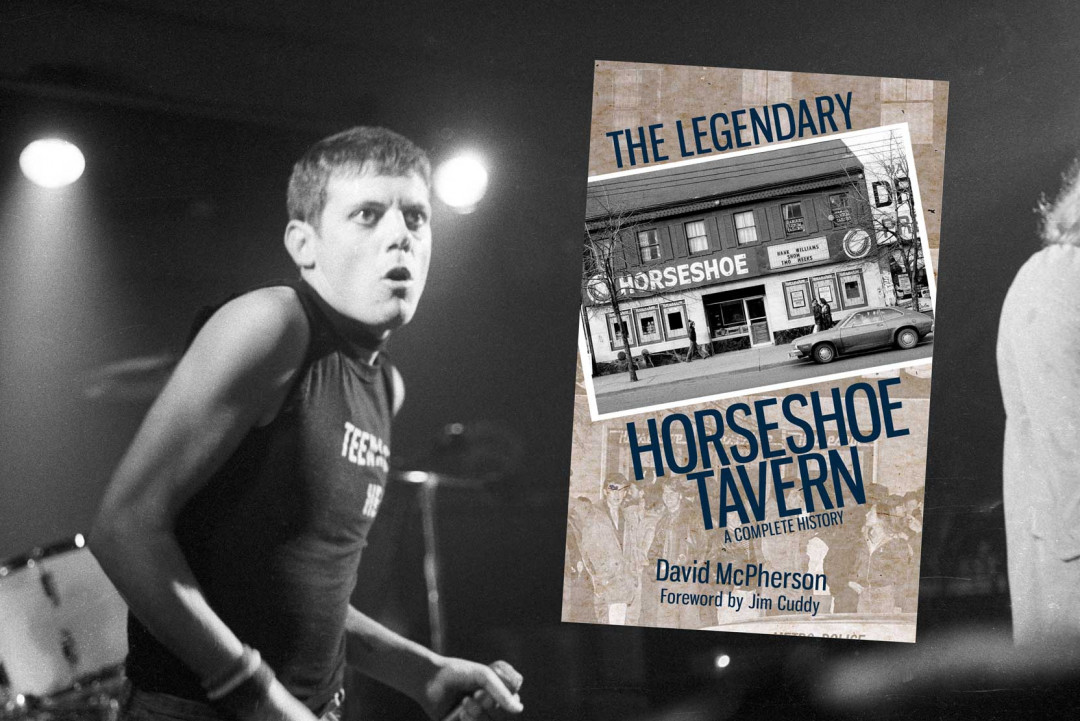 Toronto's storied Horseshoe Tavern will mark its 70th birthday on December 6th, 2017. The Queen Street bar and venue, which opened as a country music club, has been an integral part of every era of the city's rock'n'roll history, including a special place in the emergence of punk rock and new wave in Toronto as the scene of the Last Pogo. You can learn about this and more in David McPherson's new book The Legendary Horseshoe Tavern: A Complete History . Enter to win a copy along with a pair of tickets to see D.O.A. play the Shoe on Saturday, October 14 as part of the venue's 70th Concert Series.
On Wednesday, October 11 we'll draw a name to win a pair of tickets for the D.O.A. show and a copy of the new book. You have to provide your own transportation and accommodations should you win. Please enter only once.
You can read a few excerpts from The Legendary Horseshoe Tavern: A Complete History online today. Check these out:
How the Horseshoe became punk (via NOW Toronto)
The crowd outside the Horseshoe after The Last Pogo - December 1, 1978 - Photo by Edie Steiner.
Top photo of Teenage Head on August 18, 1978, by Patrick Cummins.
Below: Teenage Head playing "Picture My Face" from Colin Brunton's film The Last Pogo.
This contest is part of a reporting partnership between Punknews.org and Some Party, the weekly Canadian punk & garage music newsletter.