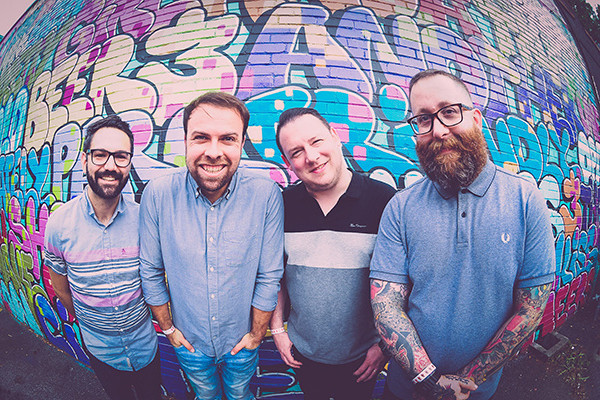 Punknews is excited to premiere a new track from Florida's Teen Agers. "Caroline" comes off of the band's forthcoming EP, Keystones, and features three brand-new tracks, as well as a cover of Green Day's song "Scattered" from their album Nimrod (which features The Stereo's Jamie Woolford on guest vocals).
Regarding the song, Jordan Shroyer explains:
It's the story about two junkies in love… We've been throwing this song "Caroline" into our sets for nearly 2 years now. It's a fast, upbeat song with some pretty dark subject matter. Our favorite combination!
Keystones is a follow-up to the band's 2016 EP Young Gods, and is produced by The Menzingers' Tom May. The EP stands as a bridge to Teen Agers' next LP When We Were, which they are currently recording, and is scheduled for release in the first half of 2018.
If you like what you hear, you can pre-order the EP now at SmartPunkShop.
Lastly, Teen Agers will be playing The Fest this year. You can get the details on their date and venue under the stream below.
| Date | Venue | City |
| --- | --- | --- |
| Oct 29 | Rockey's Piano Bar / The Fest 16 | Gainesville, FL |