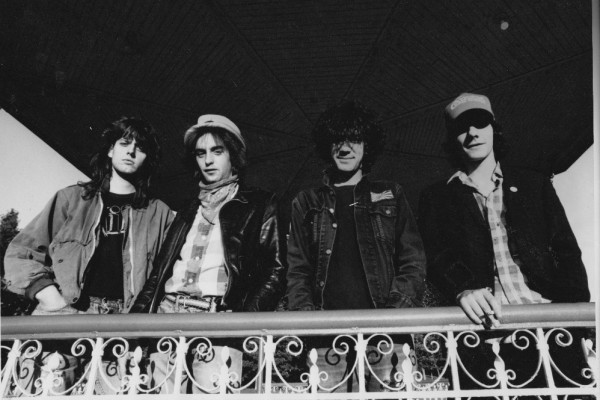 Label Obscura is gearing up to release the 30th-anniversary reissue of the 1987 debut LP from Montreal band The Nils. The newly remastered release will make the cult classic record available on vinyl for the first time in decades. This edition will feature a gatefold jacket with new artwork by Yorodeo (Dog Day's Seth Smith) and liner notes by The Big Takeover's Jack Rabid. The label has released a video for the song "Young Man In Transit," comprised of archival photos and video clips.
If you've not encountered the Nils, their story's pretty grim. After releasing the Sell Out Young! EP in 85 and the Paisley EP in 86, they signed with Rock Hotel Records (an imprint of NYC hip-hop label Profile Records) in 87 and recorded this full length. Profile collapsed soon after the album's release, forcing the Nils to cancel a major US tour and leaving the album in limbo. Furthermore, the band was unable to release any material under their name for the 5-year duration of their Profile contract.
Despite their aborted career the band's album was cited as an influence by bands ranging from contemporaries like Hüsker Dü, to future stars like Sloan, Superchunk, and notably Green Day.
Frontman Alex Soria passed away in 2004. His brother, and fellow founding Nils member, Carlos reunited the band with a 2015 comeback album.
The band is playing release shows in Ottawa at House of Targ on October 17 with The Steve Adamyk Band, Dead Weights, and G.a.s. Drummers. They'll also appear at Toronto's Bovine Sex Club on October 18 with The Budds, and Not For Function.
This story is part of a reporting partnership between Punknews.org and Some Party, a Canadian punk & garage music newsletter.