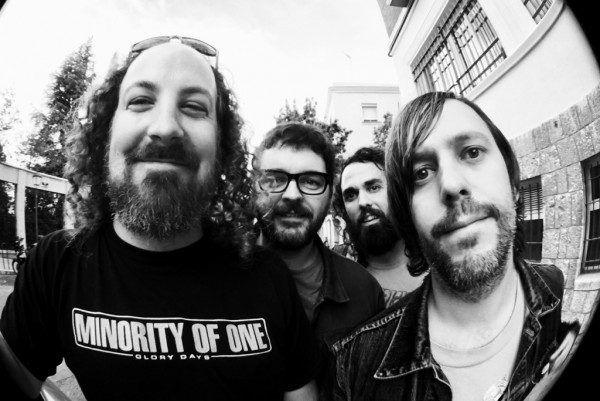 Punknews is thrilled today to premiere a new single from Andalusia, Spain's G.A.S. Drummers. The band is fresh off a ten-date run through Ontario and Quebec, including a handful of dates supporting Propagandhi and Iron Chic. While they were in Canada, the band spent afternoon at School House Studios in Dundas, ON. There they wrote, recorded, and filmed their new single "Yours to Discover" live off the floor. The band did the entire thing in one sitting, recorded in three takes, and then played it as part of their set on the rest of the tour.
According to the press release, "Yours to Discover," named for the slogan printed on the Ontario license plate of the band's tour van, was "Inspired by the thrill of exploring uncharted territory and an excess of Tim Horton's coffee." The track was recorded by Nick Ginn, owner of School House Studios, and mastered by Stu McKillop at Rain City Recorders.
G.A.S. Drummers will celebrate 20 years as a band in 2018 and will release a new record that year to commemorate the anniversary.