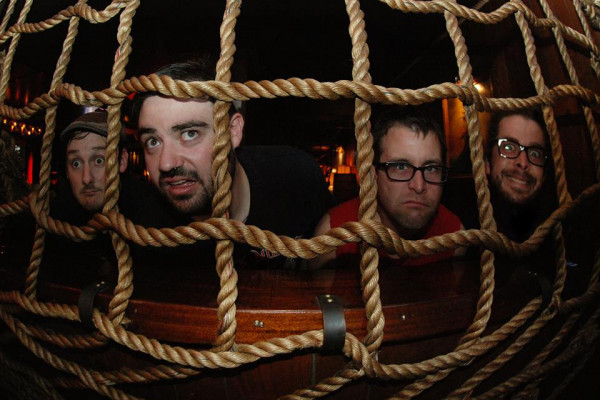 Punknews is extremely excited to premiere The Shell Corporation's music video for their new song "Make It Rain." Between the massive vocals and unrelenting guitar and bass we probably should issue this public service announcement: WARNING! This track could cause faces to melt! It rocks THAT hard.
The song will be on the band's upcoming record titled Fucked which is due out on March 2, 2018 via La Escalera Records and Gunner Records. If you live in the US you can preorder the album here and if you live in Europe you can preorder it here. You can watch the video and read the band's blurb about it below.
"Make It Rain" is from the upcoming album 'Fucked,' out on Gunner Records and La Escalera Records on March 2nd. The video was filmed by and for The Shell Corporation for $0 dollars on our phones. So take all issues with quality up with your local Apple store. Any resemblance to any actual bands, living or dead is purely accidental (unless its Bad Religion, then yeah, you got a point).