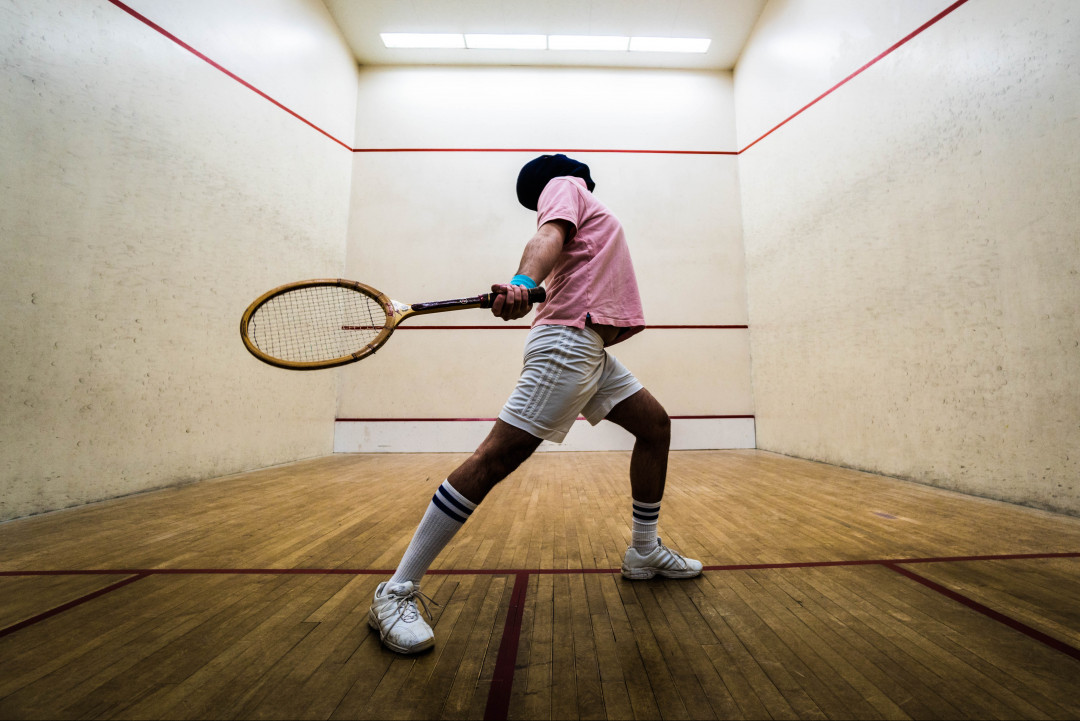 The Eradicator has released what the band is calling a "made-for-radio program" titled War On The Courts LIVE! on Bandcamp for "name your price." The band last released The Eradicator in 2017 via Stonewalled. You can read the story behind the record and listen to it below.
THE WAR ON THE COURTS was performed in front of a live audience on Sunday, April 7th, 2018 at the Tip Top Deluxe in Grand Rapids, MI. Over 70 people watched as the program started, however, less than 10 remained as the program came to an end (bar staff excluded).

THE STORY

On Sunday, November 12th, 2017, Bong Mountain and The Eradicator concluded their Australian tour with a 9+ hour drive from Adelaide to Melbourne, with a flight planned the following day to conclude the tour with a brief 2 day trip in Honolulu, HI. The first planned stop in Honolulu was a radio appearance on KTUH 90.1 FM "Monday Night Live".

As we said our goodbyes to new friends James Douglas (our tour manager) and Quinton Trembath (our driver), one of the members of Bong Mountain (Chris) realized that he left his bag, with included passport, back in Adelaide. This resulted in an interesting 24 hour period which put the radio appearance in question and left Chris spending an extra day on Australian soil. Since the 60 minute radio appearance could not be cancelled, with one person (Andy) as the sole music performer, there was only one option available…create an Eradicator-themed adaptation of the War of the Worlds radio broadcast on the 12+ hour flight from Melbourne to Honolulu, which was to be titled "War on the Courts".

On Monday, November 13th, 2017, The Eradicator, 3 of the 4 members of Bong Mountain, along with Dallas McCulloch (no relation to Bruce….odd coincidence) went on KTUH 90.1 FH in Honolulu for "Monday Night Live" and "performed" War on the Courts for 60 minutes which included a series of tour jokes, fart jokes, and loose narrative of a squash world invaded by tennis players. The lone audio recording provided by the KTUH staff was corrupted and lost forever. In order to preserve this moment in history, a show was booked in Grand Rapids, MI (Bong Mountain's hometown) to recreate "War on the Courts" in a live setting, where Chris could also join for the performance. It was also the birthday party for Alexis Davidson, who turned 11 years old that day.