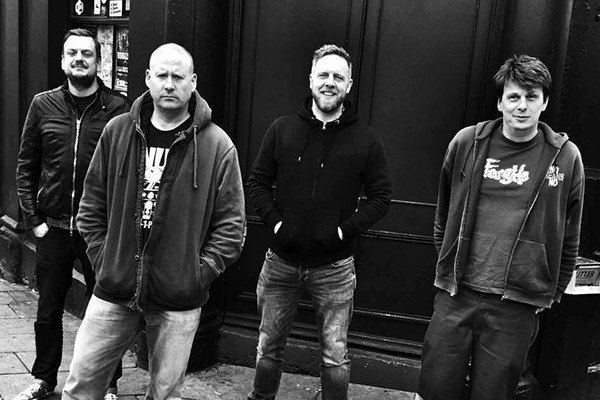 Punknews is pumped to premiere the lyric video for Consumed's newest single! The song, "Wake Up Warning," is the lead track off of the band's upcoming EP A Decade of No, which is due out July 13th on UK's Umlaut Records and Austria's SBAM Records.
After a decade-long hiatus, Consumed reformed a couple of years ago, and this will be their first album since 2002's Pistols at Dawn. As with the video for "What Would Cliff Burton Do?", its clear to see that Consumed hasn't missed a beat in the interim. The band still plays with the verve and energy of their younger selves.
The album is up for pre-order at both Umlaut's and SBAM's websites, and the band will also be playing a few gigs in July to celebrate the release of the new EP. You can check out those dates, and the video, below.
| Date | Venue | City |
| --- | --- | --- |
| Jul 12 | The Maze | Nottingham, UK |
| Jul 13 | Aatma | Manchester, UK |
| Jul 14 | New Cross Inn | London, UK |
| Oct 12 | SBAM fest Fall Edition / alter Schlachthof Wels | Weis, AT |