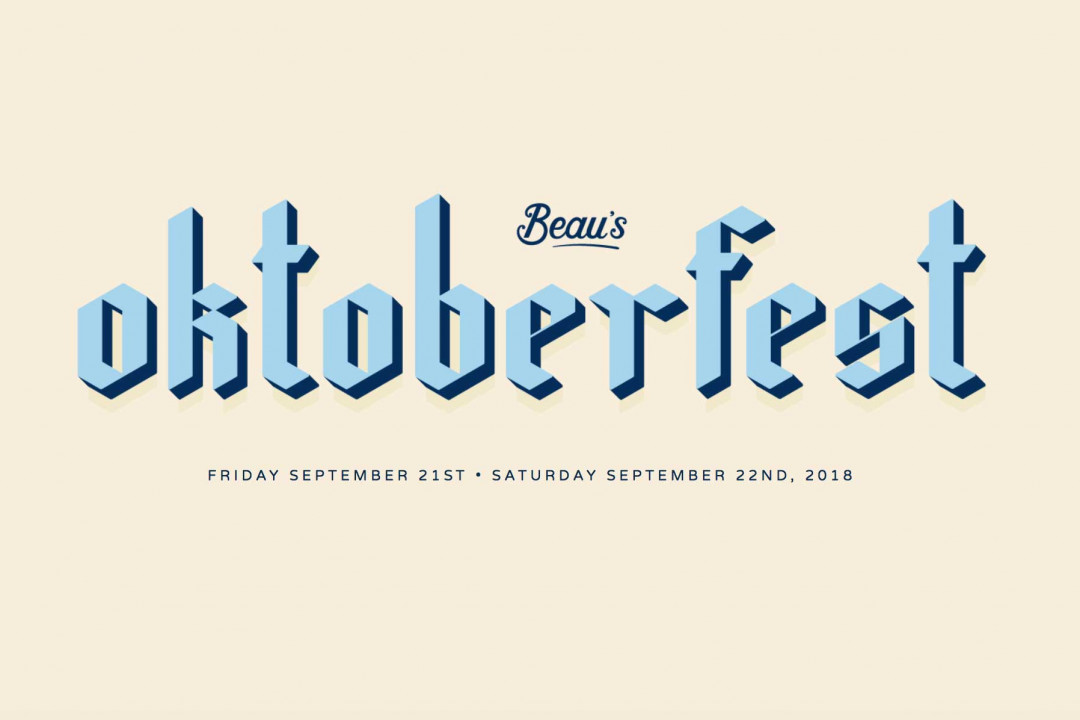 Canadian craft brewery Beau's is gearing up to throw their annual Oktoberfest music festival and charitable fundraiser. The event will place on Friday, September 21 and Saturday, September 22 in Vanleek Hill, Ontario (just outside of Ottawa) and will feature bands like The Flatliners, Weaves, Cancer Bats, Sloan, the Joel Plaskett Emergency, Lost Love, The Stand GT, Laureate, and many more across their main stage and the punk-focused Black Forest stage. Want to win a pair of passes for the weekend? Enter here, and we'll draw some names!
Want to know more about Black Forest? The brewery describes the Cancer Bats-headlined punk stage as follows:

What Oktoberfest event has a whole area dedicated to punk rock and skateboarding? Beau's Oktoberfest. We've built the Black Forest with help from our friends at Birling, House of TARG, and Vans, with the goal of paying homage to the music and counterculture that brought so many of us at Beau's together in the first place. A tip of the hat to early editions of Beau's Oktoberfest when the stage was more intimate, the Black Forest is an energetic and exuberant music experience.
Black Forest will raise funds this year to support For Pivots Sake, a nonprofit organization founded by the Ottawa skateboarding community to engage and mentor youth in the Ottawa community:
Engaged with the community since its inception in 2012, For Pivots Sake has made great strides with the refurbished decks program, which asks skaters in the community to donate their used skateboard parts (trucks, wheels, boards, bearings, hardware). The crew at Antique Skate Shop create new boards from donated hardware to give back to youth in need of them within the community.
Main Stage
Fred Penner
Walter Ostanek
Hosted by: Taggart & Torrens
Black Forest Stage
Tickets for the 2018 Beau's Oktoberfest are on sale now at www.beausoktoberfest.ca. Weekend passes are $45, single-day tickets $32. Child (18 and under) passes are $5 when accompanied by an adult. You can enter our contest to win tickets. We'll draw them in a week.
Punknews.org is a media sponsor of Beau's Oktoberfest this year. This story is part of a reporting partnership between Punknews.org and Some Party, a weekly newsletter covering independent Canadian rock music. Subscribe at someparty.ca.