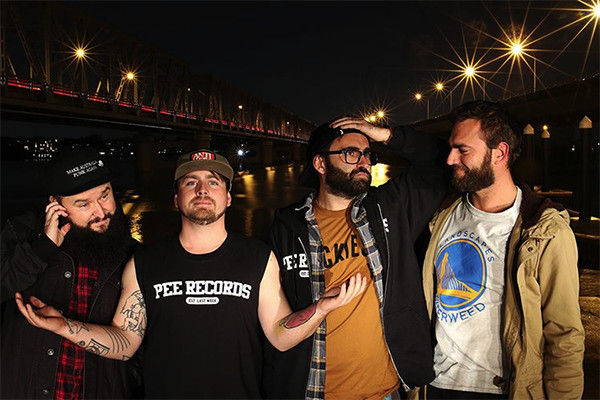 Aussie punks Nerdlinger have announced a west coast-east coast tour of the USA this coming October. The tour will see the band playing four dates in California and Nevada before flying over to the east coast where they will round out the tour, culminating in a stop at this year's The Fest.
Nerdlinger is continuing to tour in support of their album Happy Places, which came out this past July on PEE Records (you can read Punknews' 4.5 star review of that album here).
You can check out the song "Fat Gav" from that album, as well as those tour dates, below.
| Date | Venue | City |
| --- | --- | --- |
| Oct 13 | 924 Gilman | Berkely, CA |
| Oct 14 | The Redwood | Los Angeles, CA |
| Oct 15 | The Huntridge | Las Vegas, NV |
| Oct 16 | Programme | Fullerton, CA |
| Oct 19 | Sherman Showcase | Stroudsburg, PA |
| Oct 20 | Fishkill Rec Centre | Fishkill, NY |
| Oct 21 | Gold Sounds | Brooklyn, PA |
| Oct 22 | The Pharmacy | Philadelphia, PA |
| Oct 24 | Durty Nelly's | Gainesville, FL |
| Oct 25 | The Harbor | Atlantic Beach, FL |
| Oct 28 | The Fest | Gainesville, FL |