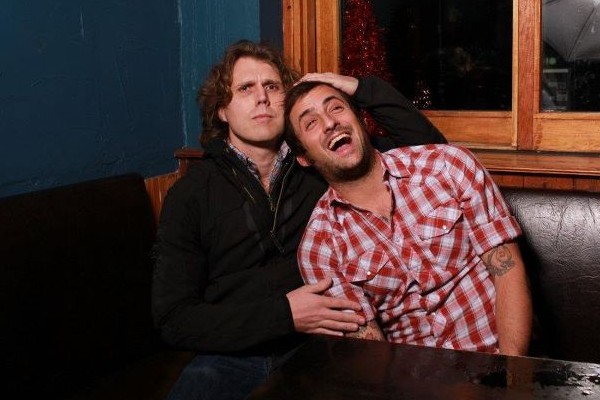 Brendan Kelly and the Wandering Birds have announced a new record titled Keep Walkin' Pal. It will be out digitally on October 26, 2018 and physically on November 23, 2018 via Red Scare. The band had their lyric video for the song "Shitty Margarita" premiered over at Noisey.com. You can watch the video as well as see the album details and the band's upcoming tour dates below.
Track List:
01. Keep Walkin' Pal
02. Shitty Margarita
03. Huggz
04. The Lies
05. Black Cat Boy
06. Up In Them Guts
07. Boardin' USA!
08. The Ballad of Buffalo Bill
09. Bottle and Tray
10. I'm The Man
| Date | City | Venue |
| --- | --- | --- |
| 10/28 | Gainesville, FL | The Fest |
| 12/1 | Chicago, IL | Sleeping Village |
| 12/6 | Philadelphia, PA | Kung Fu Necktie (with Sincere Engineer) |
| 12/7 | Somerville, MA | ONCE (with Sincere Engineer) |
| 12/8 | Brooklyn, NY | Gold Sounds (with Sincere Engineer |
| 1/11 | Milwaukee, WI | Cactus Club (with Sincere Engineer) |
| 1/18 | Los Angeles, CA | The Resident |
| 1/19 | San Diego, CA | Tower Bar |