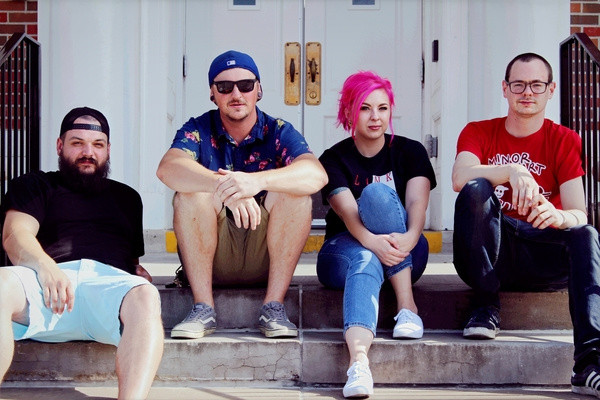 Punknews is very excited to premiere a new music video from Kansas City pop punk band Keep True. The track is called "Deal With It" and it will on the band's upcoming EP Digging Up Bones, which will be self-released on November 16, 2018. Be sure to check out the band to over on their Facebook page. You can watch video below.
Photo Credit: Stormy Bragaw
"Deal With It" is a narration of a fight between a couple who is really coming to the end of their ropes with each other. It's fast-paced instrumental really illustrates the stressful mindset of being in a relationship that is on and off. The varying vocal intensity of the lyric "It isn't, it isn't, it isn't true. No. Drop me off at home I'll deal with it alone." throughout the song accompanies the realization that some relationships just do not work, no matter how bad you want them to at the moment. - Keep True
.