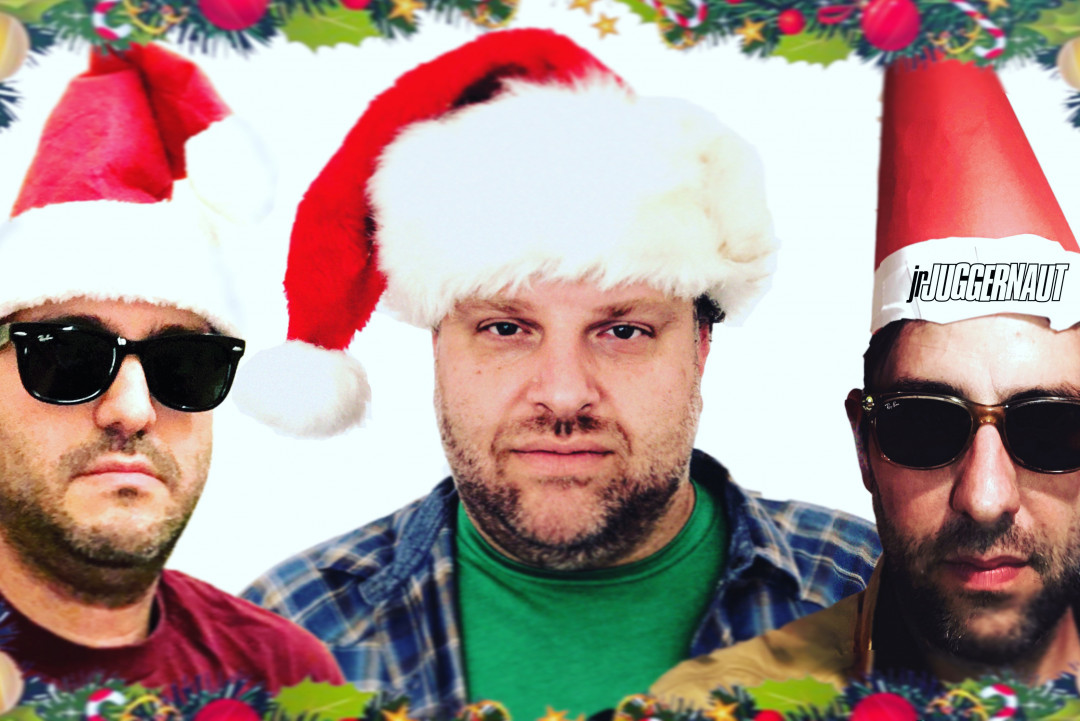 Today, Punknews is excited to debut the new single by Jr Juggernaut!
On "X-mas" for everyone, the band takes a decidedly refreshing look at the Holiday. Instead of regurgitating some cheesy pop-punk version of a standard, and instead of doing the knee-jerk punk reaction and saying "Christmas is stupid!", the band argues that the Holiday's core values are caring and compassion. They then argue that the Religious aspect is nearly arbitrary and that the Holiday should be a time of good cheer for all.
The band's Mike Williamson spoke to Punknews about the single: ""Xmas is for Everyone' is an original song I wrote about the ubiquity of the holiday, and how I feel it's a great time to bring people together - regardless of their beliefs. The B-Side of the single is a fuzzed out deconstruction of 'Silent Night', complete with audio clips from an infamous movie monologue in my favorite Christmas movie."
You can pick up the digital version of the single here, an extremely limited lathe cut will be released Black Friday, and you can hear the whole thing below, right now!