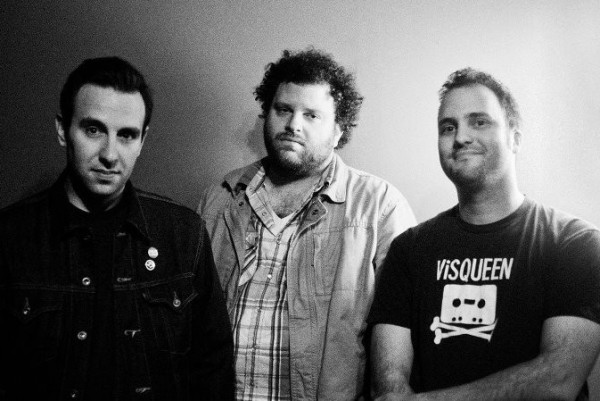 Los Angeles–based power trio JR. JUGGERNAUT has been delivering rootsy blasts of American guitar rock, coupled with three–part harmonies, since the summer of 2003.

The act, founded by guitarist/vocalist Mike Williamson, made its mark in the L.A. music scene by delivering one blistering live show after another, having performed with such noteworthy acts including Drag The River, Alien Crime Syndicate, Tim Easton, Lucero, The Gourds, Two Cow Garage, Tim Barry, Armchair Martian and Burden Brothers.

The band headed north to Seattle in fall 2004 to record its debut EP, Cut It Brighter, with Joe Reineke of Meices, Alien Crime Syndicate, and Tommy Stinson Band fame producing. The resulting five–track disc was released in February 2005 and garnered radio play on the "Watusi Rodeo" show from the influential Los Angeles rock radio station Indie 103.1. The band's music – which has often been described as a mix of artists including Husker Du, Dinosaur Jr., Crazy Horse, Uncle Tupelo and Tom Petty – was also featured in an episode of Showtime's "Masters of Horror" television anthology.

The band's newest recording and first full–length, Ghost Poison, has already garnered airplay on Indie 103.1 before its release. The 10–song collection offers the full breadth of Jr. Juggernaut's repertoire, from full–throttle guitar assaults to somber melodies, and is the first official release to feature drummer Wal Rashidi and bassist Kevin Keller. Produced by Jr. Juggernaut, engineered by Maria Baglien (Johnny Hickman, The BellRays), and mixed by Sergio Chavez (Motorhead, Velvet Revolver), Ghost Poison showcases Jr. Juggernaut in its finest moment – the present.