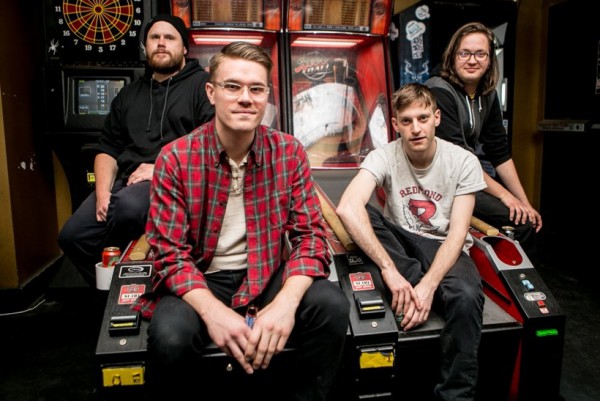 Toronto's PUP stealthily announced their third full-length this past week, sharing news of the record via an advertisement in the recently distributed second volume of their fanzine. The group's next album will be titled Morbid Stuff and is due on April 5. The zine also included a flexi-disc featuring a new song titled "Kids." You can now preview that track online.
PUP recorded for their third LP at Toronto's Union Sound Company last spring with producers Dave Schiffman (Thrice, The Bronx) and Darren McGill. They last released The Dream Is Over in 2016 on Royal Mountain Records and SideOneDummy, garnering them a SOCAN Songwriting Prize and a Polaris Music Prize shortlist spot in the process. Rise Records will be handling the new release in the States, with the band's own Little Dipper imprint carrying it in Canada. You can check out the 11-song track lising for Morbid Stuff below.
Morbid Stuff
Kids
Free at Last
See You at Your Funeral
Scorpion Hill
Closure
Bloody Mary, Kate and Ashley
Sibling Rivalry
Full Blown Meltdown
Bare Hands
City
This story is part of a reporting partnership between Punknews.org and Some Party, a weekly newsletter covering independent Canadian rock music. Subscribe at someparty.ca.