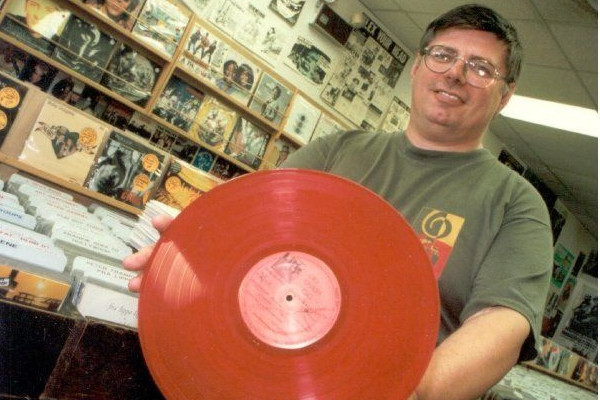 Skip Groff, who was involved in the early DC hardcore punk scene, passed away on February 18. He was 70. The cause of death was related to a sudden seizure. Groff owned and operated Yesterday and Today records, a store that frequently visited by member sof Minor Threat, Teen Idles, Bad Brains, and many of the other early Dc punk bands. He took the Teen Idles to Inner Ear Studio in 1980 to record their only EP and helped out many other bands from the era. You can see a statement from Dischord records below.
Dischord Statement Skip Groff (November 20, 1948 - February 18, 2019)
To say that that Dischord Records wouldn't exist had it not been for Skip Groff isn't really a stretch.
It was Skip that took The Teen Idles to Inner Ear Studio back in 1980 to record what would become Dischord #1 and it was Skip, having gone through the process with his own Limp Record label, that walked us through the steps of getting a record pressed. The very fact that he had his own label was a huge inspiration to a bunch of DC kids who had no idea how the music industry worked or that the ability to create records would be within our reach. And it was Skip's record shop, Yesterday and Today, that first sold our records and it was Skip's trust in us and belief in the label that led him to lend us money to press records when we were completely broke.
Making the trip to his shop became an instant ritual for young punk rockers like those of us who were discovering a new universe of music and culture in the late 70s and early 80s. Y&T blew our minds. The breadth of Skip's knowledge about music, especially music from the 60s, was staggering and to this day I've never met any other person who, given a song title, was more able to name the artist, composer, producer, label, and year of release. He used to say that, while impressive, this talent didn't really have much of a practical application outside of the record shop (for instance, try putting a fire out with that sort of information), but I don't think it was merely a party trick. In my mind it something akin to proof of a higher power.
Skip clearly sought and found joy in music and it was through the vernacular of music that he empowered so many to experience the same.
Skip, we love you!
- Ian, Jeff, and Dischord Records