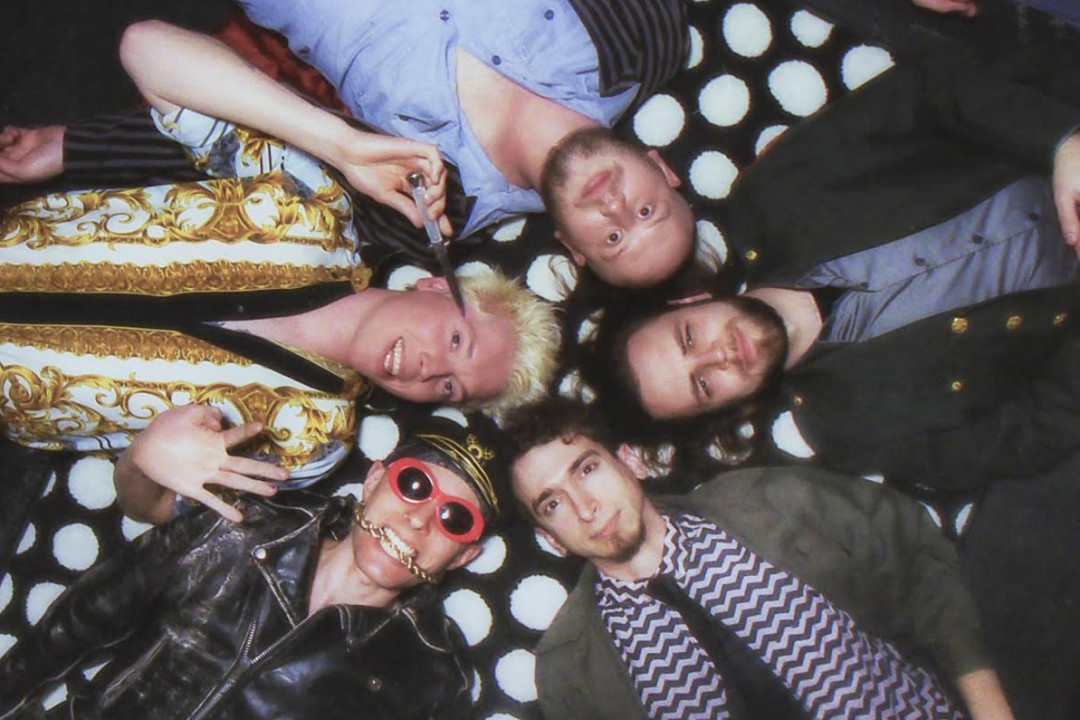 Today, we are thrilled to debut the new video by Crazy and the Brains!
The Jersey City quintet is still riding high off their 2018 album Into the Ugly . That album found the band taking their oft-whimsical, oft-threatening weirdness and jacking into up into two sides of high powered art-punk, thanks in part to some production by Pete of the Bouncing Souls. Now, Shibby Pictures has released a coinciding video for the group.
In the vid for "Hot Sauce," which serves as the albums mid-point bridge, the band goes for a psyche-AM rock vibe which conjures a sort of Yellow Submarine cheer. Despite that, in the video, the band partakes in some decidedly unwholesome activities, including a blasphemous ritual that involves snakes, knives, and a cigar chomping CEO. Be sure to watch the vid's big conclusion…
You can pick up the new album right here! Meanwhile, check out their messed up new video below along with some tour dates, including an April run with the Bouncing Souls! And, oh yeah, the Jersey boys are backing Stza in Philly June 1. Danbert of Chumbawamba plays too!
| Date | City | Venue |
| --- | --- | --- |
| 04/04 | Austin, TX | Mohawk (opening for Bouncing Souls) |
| 04/05 | Dallas, TX | Gas Monkey (opening for Bouncing Souls) |
| 04/06 | Houston, TX | White Oak (opening for Bouncing Souls) |
| 04/07 | New Orleans, LA | House of Blues (opening for Bouncing Souls) |
| 04/09 | Nashville, TN | Exit/In (opening for Bouncing Souls) |
| 04/10 | Atlanta, GA | Masquerade (opening for Bouncing Souls) |
| 04/11 | Orlando, FL | Beachum Theater (opening for Bouncing Souls) |
| 04/12 | Tampa, FL | Orpheum (opening for Bouncing Souls) |
| 04/13 | Ft. Lauderdale, FL | Revolution (opening for Bouncing Souls) |
| 04/19 | Brooklyn, NY | Our Wicked Lady with QWAM & Fat Heaven |
| 6/1 | Philadelphia, PA | Creep Records with Stza Crack and Danbert Nobacon |