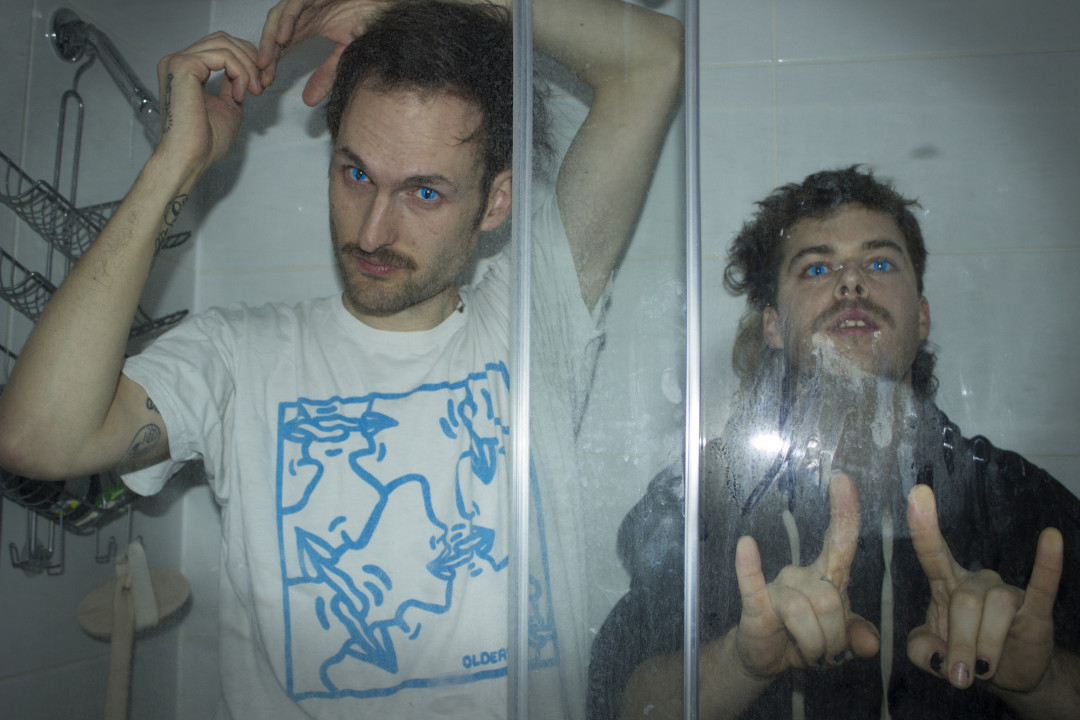 We're thrilled today to bring you more weird and wild sound from Montreal art-punk duo CRABE. The band's gearing up to release their 7th record, Notre-Dame de la vie intérieure, this spring on Pantoum Records. Today we're sharing the new video for the riffy and raucous "Le monde entier." It's the third recent single the band's shared in recent months, following "Festival" and "Livre compliqué."
We asked the often oblique band about the new track and got a very CRABE description of it:
"'Le monde entier' is inspired by shared feelings about wars in the whole world, the wars as we know them. The global destructive wars on earth and the one sometimes inside people or between them. Lost people looking for a better self using toxic or bad ways to find light. And the peace of the mind when the wars are over, when you achieve the non-judgmental big lyfe, the energy lifestyle.
CRABE features Gabriel Lapierre and Mertin Höek. They came together first in the southwestern Quebec town of Salaberry-de-Valleyfield before relocating to Montreal. Guillaume Chiasson of the Quebec City garage rock duo Ponctuation produced the band's new material.
This story is part of a reporting partnership between Punknews.org and Some Party, a weekly newsletter covering independent Canadian rock music. Subscribe at someparty.ca.