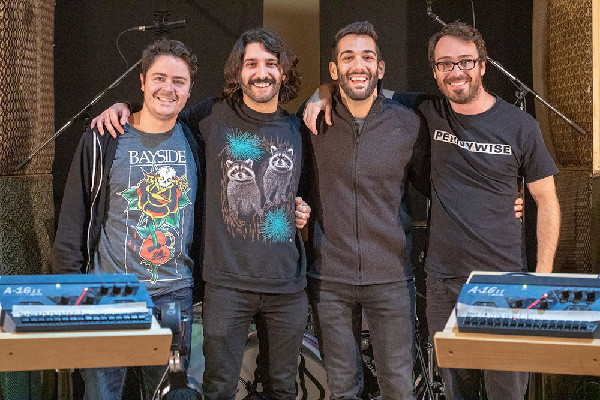 Punknews is excited to premiere the new single/video from Toronto's Bad Buzz! "Talkin' Shit" comes off of the quartet's upcoming EP Try Harder, and features a catchy, upbeat sound reminiscent of the best of bands on the poppier end of pop-punk have ever put out. The EP is due out May 31st, and is a follow up to the band's 2017 LP Far From Home.
Vocalist/guitarist Ross Carvelli has this to say about the making of the video:
The video came together quite quickly after we settled on the concept and sourced enough weird objects to write lyrics on. We shot and edited it in one day. The animation took a little longer, but we did everything ourselves. It was a lot of fun and very liberating.
If you like what you hear, check back with us as Bad Buzz plans to release a new track from the EP every two weeks, culminating in the final track on May 31st when the EP comes out and they'll be throwing a release party to celebrate. You can check out the new single, and the details of that release gig, below.
| Date | Venue | City |
| --- | --- | --- |
| May 31 | EP Release Show / Monarch Tavern | Toronto, ON |