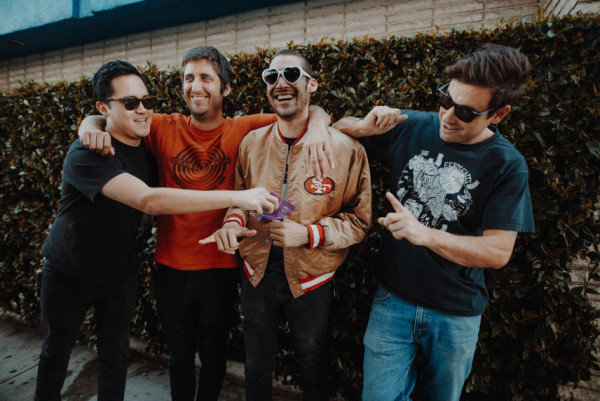 Today, we are excited to debut the new video by Decent Criminal!
"Fade" is a clever two-sided strike. The track is built off the sunny sounds of So-cal, pulling from Beach Boy harmony and psychedelic haze. It's a track that despite its gentle warmth, approaches the sheer sonic mass of Jesus and Mary Chain. But, despite the soft edges, the track swims through a certain blackness. The video starring Twin Peaks Lisa Mason Lee, suggests that all might not be sun and fun.
Speaking to Punknews, vocalist Tristian Martinez says, "'Fade' is about flipping the perspective on your current surroundings and unveiling the darkness of the reality at hand. It's about no longer ignoring those newfound truths because you're comfortable and facing the change. This process has changed my life drastically these past few years as I've had to let go of friends, a significant other, family and places I'll always hold dear to my heart in order to grow. The change has ultimately been positive and time fades any pain felt along the way."
Bliss is out June 21 and you can pre-order it here in USA and here in the UK! Meanwhile, check out the video for "Fade" below, right now!