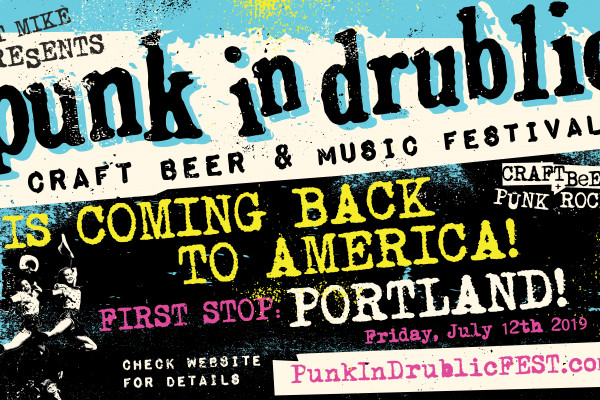 As you may remember, last year, there was a big brouhaha about Fat Mike's Punk in Drublic tour. The tour was originally a partnership between Fat Mike and Stone Brewing Company. However, after NOFX made comments on stage at Punk Rock Bowling that some felt were offensive, Stone Brewing Company severed Mike/Nofx from the tour, but still through the event. At the time, it appeared that stone brewing controlled the rights to the name of the tour in USA, as Fat Mike threw other Punk in Drublic shows in Europe. Meanwhile, Nofx did not play USA for the rest of 2018.
Well, it looks like Punk in Drublic is back in the hands of Mike in USA, and they've announced their first USA date. Punk in Drublic Portland is July 12. No bands have been announced yet but we'll keep you updated.
Mike touched on the Punk in Drublic matter in our recent interview.