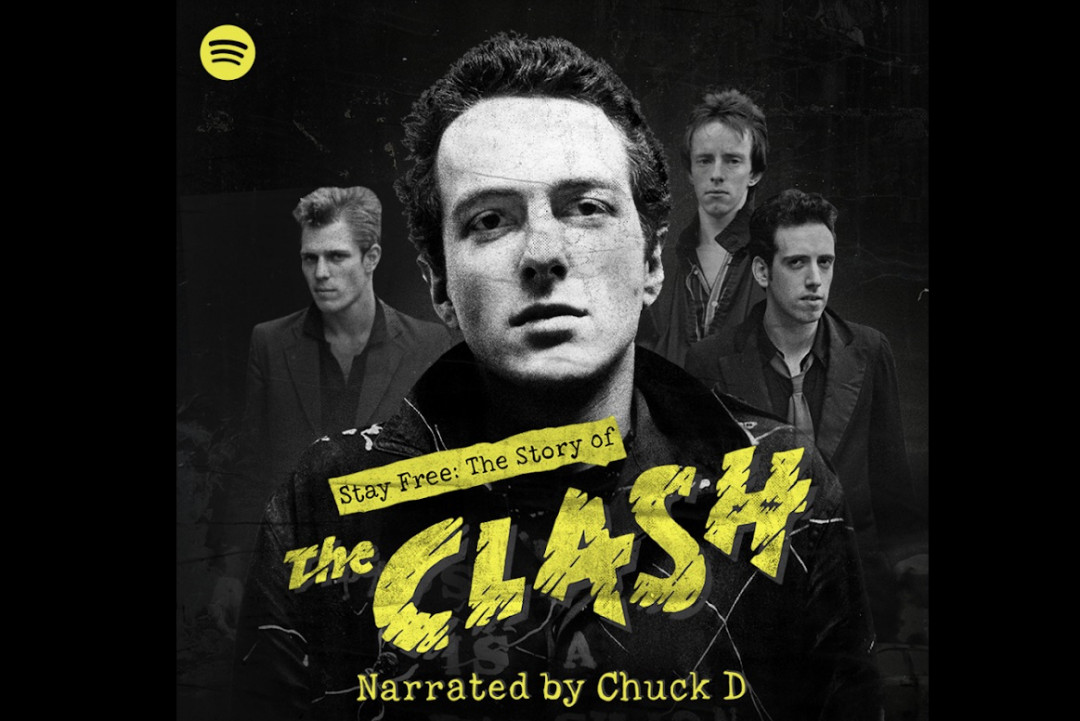 Have we got an AWESOME contest for you! You, yes YOU, can win the The Clash Sound System box set- an amazing collection that includes each of the band's studio albums, as well as THREE CDs of awesome rarities (including outtakes from Rat Patrol at Fort Bragg, the proto-version of Combat Rock, the band's first ever demos, and a bunch of rare b-sides. This is probably the coolest contest that we've ever done, people.
The contest is in celebration of the excellent audio documentary Stay Free: The Story of the Clash, which is narrated by Public Enemy's own Chuck D. The documentary is a whopping eight episodes and covers the band's entire history. You can (and should) check that out here, right now!
Also, this year is the 40th Anniversary of London Calling, without question, one of the most important albums in punk (and music) history. We're going to be celebrating that album in the Fall, but be sure to listen to it, like, right now… or after you listen to the documentary!
To enter the Contest, e-mail Podcast@punknews.org, put "Clash Sound System" in the headline, and include a few sentences on why you should win The Clash Sound System Box Set. This contest runs through July 5, so be sure to enter before then!
There is one catch- to enter, you have to live in Canada, but you can't live in Quebec (Quebec has its own laws which prevent us from running contests there). So, if you live up North, please send us your submission to enter the contest. If you live outside of Canada, don't worry, we will have some other really cool contests later this year. Good luck!
Rules
Open to Canadian residents only (excluding Quebec).
Punknews.org will only contact you if you win.
You also give us permission to use your first name and city when announcing the winners.
If you're under 13, you have to have your parent's permission.
All entries must be received by July 5, 2019 at 11:59 P.M. EST.
Please enter only once.
Please note that this Contest is in no way sponsored, endorsed or administered by, or associated with Spotify. By entering this Contest, you understand you are providing your information to Sponsor and not to Spotify.