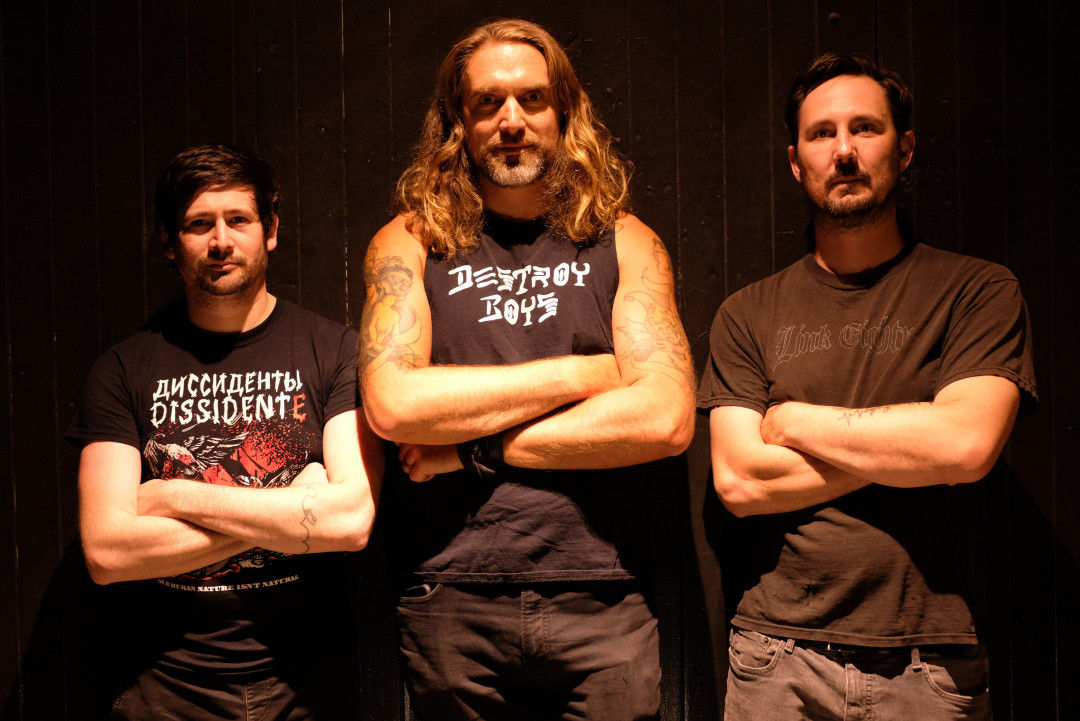 Today, we are mega-psyched to debut "Rewrite History," the new video by Omnigone!
Omnigone is the new ska-punk projected helmed by Adam Davis. Davis was one of the (many) driving forces behind seminal Bay area ska-punkers Link 80. After that, he forged forward with the cosmic-terror avant-garde synth-punk of Gnarboots. Yearning for his days of driving guitar and upstrokes, Davis has locked the extrmes of his other bands together in Omnigone. Omnigone is rooted in the aggressive ska of Link 80 and their compatriots, but it also draws from the astral weirdness of Gnarboots as Davis works with a whole heap of collaborators, including some old pals from his old bands.
Speaking to Punknews, Davis said, "The video for 'Rewrite History' was shot by my long-time friend Andrew Juncker (French Press Films). We've made a bunch of music videos together over the years, always on a zero budget. This video is a single shot, the song is a minute long. Thank you to all my friends who came out for this, extra special thanks to members of the Verasphere for showing up!"
No Faith is out September 13 via Bad Time Records. Omnigone is also playing a record release show that same night at 924 Gilman in Berkeley. You can pick up the album here and check out the video below, right now!