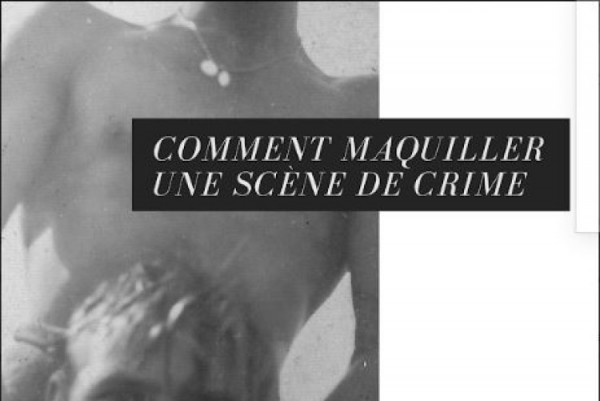 We are pleased to bring to you a Punknews Exclusive premiere of Montreal based solo project, Enrico Pallazzo. Enrico Pallazzo is a project by Oliver Thériault of Lost Love. The track is a fun first single titled "Comment Maquiller Une Scène De Crime" ("How To Cover Up A Crime Scene"). The track is a French Power Pop single that started in the summer of 2019. The track will be available on all digital streaming platforms tomorrow, November 12th, 2019. See below to check out the track.
Enrico Pallazzo is a solo project I started earlier this summer. I wanted to challenge myself into writing/composing and recording everything instead of collectively with other people. I also took a risk and decided to write/sing in French.
The single was engineered, mixed and mastered by former roommate Julien Henry-Leblanc in his studio, in the basement of his apartment. It's called "Comment maquiller une scène de crime" (How to cover up a crime scene). I'm not so sure what it's about. Perhaps it's about worry-free dancing, or that time when I was studying to be a cop, or the few people that understand me, or my life as a double-agent. Who knows? Maybe it's just about not giving a fuck.