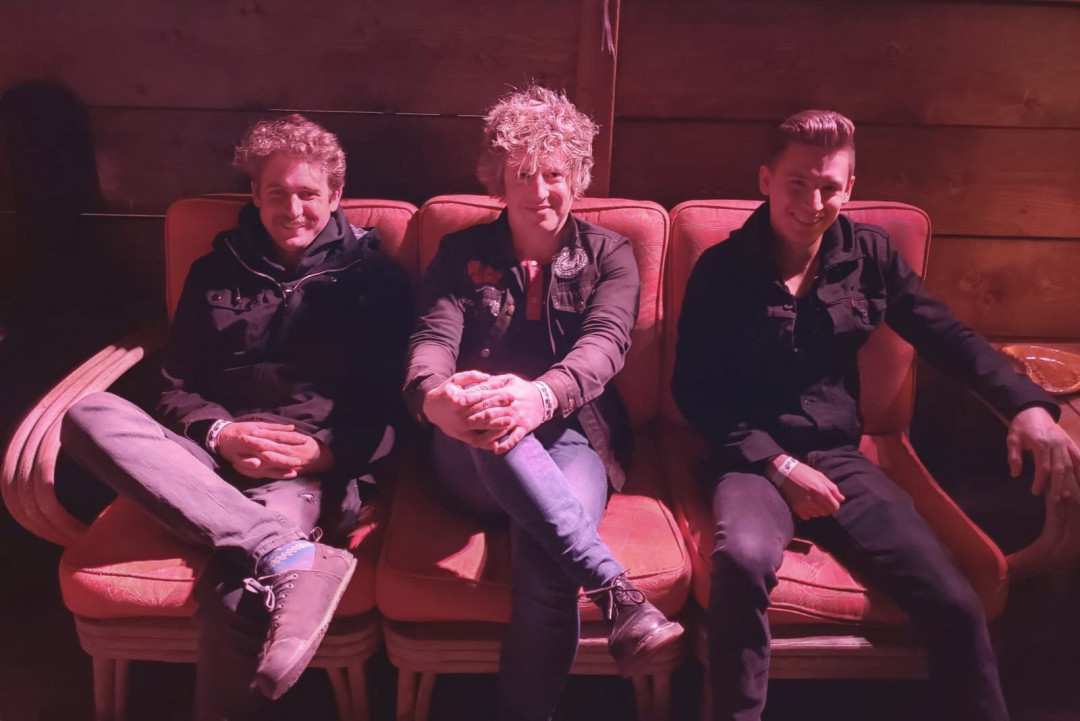 LA based Divided Heaven has paired together with Cap'n No Fun of Total Massacre to create a collaborative piece called "Capitalists Hate This One Weird Trick". See below to view the video and quotes from Divided Heaven and Total Massacre.
From Cap'n No Fun of Total Massacre: So obviously there's nothing exactly "good" about this global pandemic that is most likely going to kill untold numbers of people, but I guess I couldn't help but be a little inspired by how quickly and clearly it was laying bare the depravity of this brutish, capitalist nightmare we all inhabit. I think two weeks ago today I wrote the words in one night, and for whatever the reason was humming it along to sort of an upbeat bouncing souls-y type of rhythm in my head, and since that isn't really the kind of thing we normally do, I hit up the best punk singer song writer I know, and just like I figure he would, he came up with exactly the sorta riff the song needed in a couple hours. From there we each worked on our parts of it from home and tracked the thing without ever meeting, and here you have it! A little document of how the two of us helped stave off depression during these weird fucking times, and a nice little guide to how we're gonna fix this sorry world once this is all over!
From Jeff Berman of Divided Heaven: What is the commonality between a gruff political hardcore punk band, Total Massacre, and a poetic—ahem—singer-songwriter like myself? Simple: A deeply rooted nausea and mistrust of the American political and cultural systems (…and a friendship…and a love for The Pist…), so what better time to come together than during this shit show? Total Massacre are brilliant and fierce; I can not recommend them enough. It was fun and proper to collaborate with their Cap'n on this song, from one end of the San Fernando Valley to the other. Thanks and hope you enjoy something different from both of us!