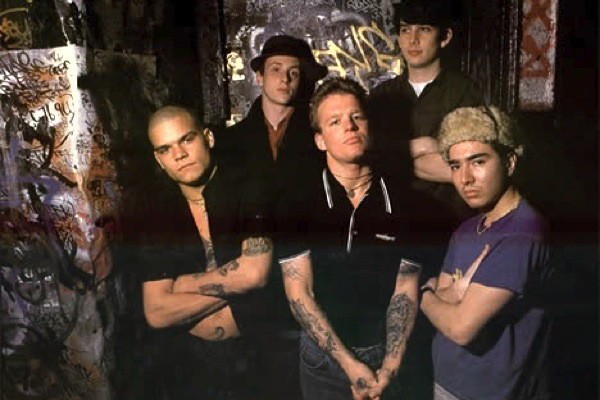 As you may know, surprisingly, the seminal Age of Quarrel album by Cro-Mags was originally listed as one of the reissues for Record Store Day on July 17. (The rights of the record have been in dispute since its very first release in 1986). Cro-Mags' Harley Flanagan issued a few public statements, each stating that no band member have been paid for the record or the reissue, and the release is without their consent. He also stated that he was taking steps to recover the record.
Following this, the record was removed from the Record Store Day list. However, not long thereafter, copies were found to be in circulation- though it is unclear if these copies were sold via a store/distributor or were released without authorization.
Yesterday, Harley stated that records were already for sale and seemed to suggest that they would also be sold at RSD. Punknews contacted a few East Coast record stores and was informed that those stores did plan on having the disputed press of Age of Quarrel at RSD. In essence, Flanagan's statement did not tell fans not to buy the record, but he did state that no members of the band would receive money from the sale. You can see his latest statement below.
Harley Flanagan Statement I have heard that the new Profile Records/ Rock Hotel "Age of Quarrel" has been released and is being sold. This is the re-release that I told you was released without consulting any of the band members. Nobody who played on that album is being paid anything from this release and has never had an accounting or been paid for that album since 1986.
I understand why you want to buy it, and I understand why stores will sell it. But we think you should know the facts about this release. I have attempted to negotiate with the label and resolve the issue but it has not happened. Certainly this re-issue will one day be collectable… for so many reasons: the band not in any way associated with the release, released on the 35th anniversary of the album's first release, no band member being paid, the endless conflict amongst the Age of Quarrel line-up… so on and so on.
I can not and will not tell you what to do and what to support. I am grateful that you listen to and care about Cro-Mags music.
You can make your own decisions. We will continue to pursue a resolution in one form or another in which the people who created the music are compensated for what they did. "