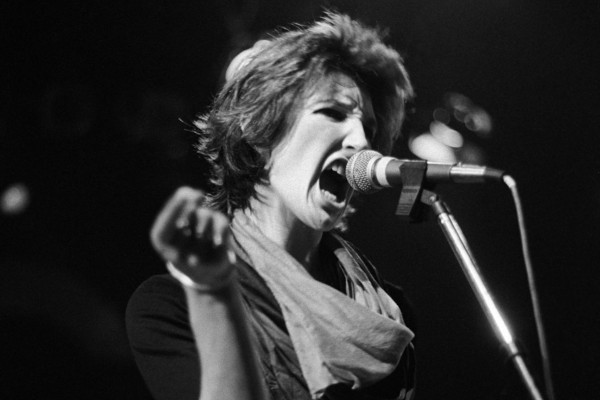 Julz Sale, lead guitarist, singer, and co-founder of Leeds post-punk band Delta 5, has passed away. Her age and cause of death has not been released. Record label Rough Trade announced her passing in a statement that reads in part,
" We are very sad to learn of the passing of Julz Sale, Delta 5 founding member and former employee of the Rough Trade label.

RIP x"
Julz Sale co-founded Delta 5 in 1970s with Ros Allen and Bethan Peters, drummer Kelvin Knight and guitarist Alan Riggs joined the band later. Delta 5 put out their first single "Mind Your Own Business" in 1979 and released their only album, See The Whirl in 1981. The band broke up after the album was released and Julz Sale went on to work at Rough Trade. A compilation of early Delta 5 songs called Singles & Sessions 1979-1981 was released by Kill Rock Stars in 2006. Kill Rock Stars also released a statement that reads in part,
"Julz Sale's contribution to punk, post-punk and music at large will be felt forever. We are gutted by the news of her passing. She was a delight to know and will be missed immensely."
We send our condolences to Julz Sale's family, friends, and fans.
Can you hear those people behind me?
Looking at your feelings inside me
Listen to the distance between us
Why don't you mind your own business?

We are very sad to learn of the passing of Julz Sale, Delta 5 founding member and former employee of the Rough Trade label.

RIP x pic.twitter.com/zBE8l34TZF

— Rough Trade (@RoughTrade) September 22, 2021
Julz Sale's contribution to punk, post-punk and music at large will be felt forever. we are gutted by the news of her passing. she was a delight to know and will be missed immensely.

we encourage each of you to listen to Delta 5 for the remainder of the week and/or month.

RIP x

— Kill Rock Stars (@killrockstars) September 22, 2021