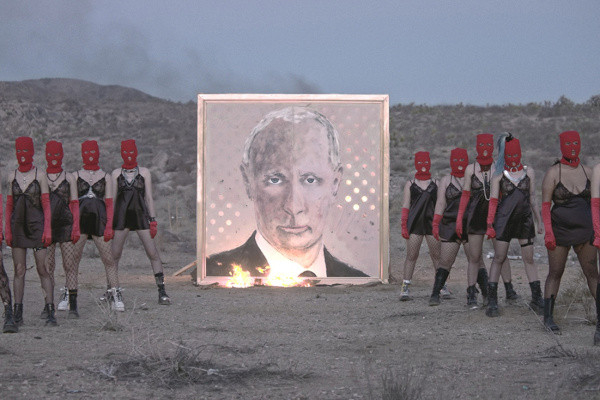 Pussy Riot have released a video for "Putin's Ashes". The video was directed, edited, styled, and scored by Nadia Tolokonnikova. The description of the video reads,
"Putin's Ashes was initiated in August 2022, when Pussy Riot burned a 10 x 10 foot portrait of the Russian president, performed rituals, and cast spells aimed to chase Putin away. Twelve women participated in the performance. In order to join, women were required to experience acute hatred and resentment toward the Russian president. Most of the participants were either Ukrainian, Belarusian, or Russian."
The video coincides with the opening of an art exhibit of the same name which highlights the ashes from the burned portrait. The exhibit runs until February 3 at Jeffrey Deitch's art gallery in Los Angeles. Pussy Riot released their mixtape MATRIARCHY NOW in 2022. Check out the video below.