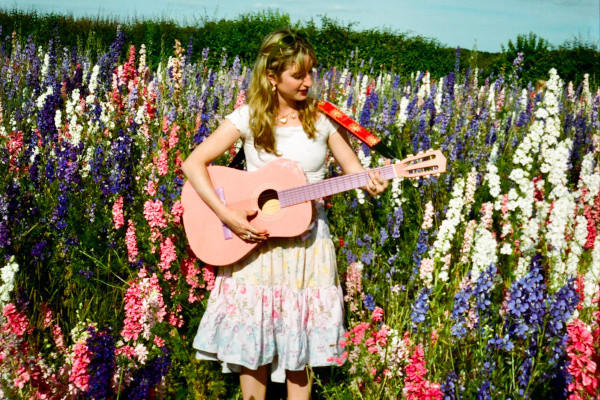 Today we are stoked to bring you the premiere of the new song and lyric video by New York City and Nashville-based singer/songwriter Sarah Gargano! The video is for "Eating Peaches Daily" which was produced by Chris Smith who worked with The Front Bottoms on their album Talon of the Hawk . Speaking to Punknews about the track, Sarah said,

"I wrote the song during COVID - it was originally inspired by being sad about being so far away from my best friends from college due to the pandemic and it developed into something that sounds more like a breakup song. I was so excited that Chris Smith, who produced one of my favorite albums of all time (The Front Bottoms' Talon of the Hawk) was excited to produce this song with me virtually. When New York started opening up again, I thought it would be cute to make a very DIY lyric video for the song, using my typewriter and taking little clips of my friends and I hanging out."
"Eating Peaches Daily" is a standalone single and you can pre-save it/add it on streaming right here. Watch the video below!