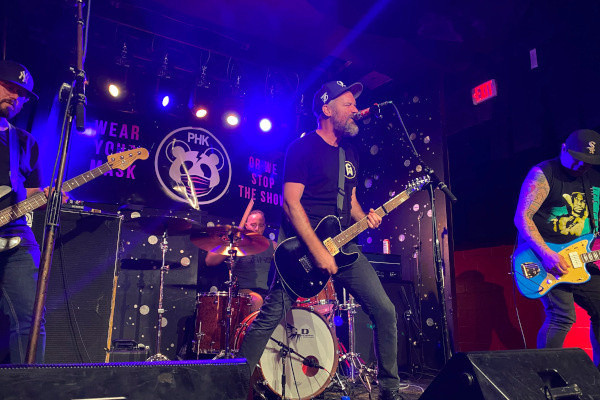 Via an Anonymous Source, Posted by
Em Moore
North Carolina-based punks Wolves & Wolves & Wolves & Wolves have announced that they are parting ways with A-F Records. The band wrote on all of their social media platforms,

"Believe victims. Believe survivors. Plain and simple. We're disgusted and disappointed. We've parted ways with the label effective immediately."
Their departure from the label comes after rape allegations against an unnamed singer of a political punk band that many believe is Justin Sane of Anti-Flag surfaced on a recent episode of the enough. podcast. Anti-Flag broke up suddenly last night. See Wolves & Wolves & Wolves & Wolves' statement below.
Believe victims.
Believe survivors.
Plain and simple.
We're disgusted and disappointed.
We've parted ways with the label effective immediately.
WX4

— Wolvesx4 (@wolvesx4) July 20, 2023