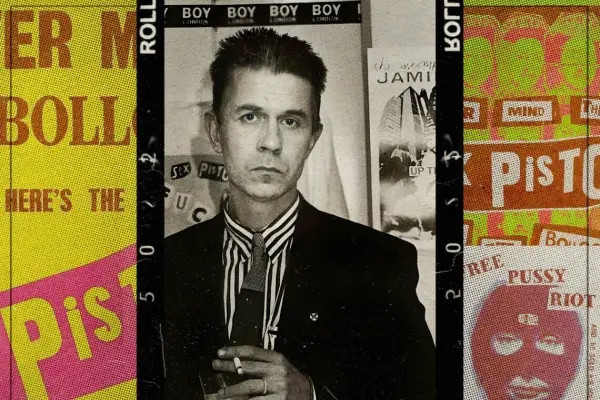 Jamie Reid, the artist who created the artwork for the Sex Pistols, has passed away. He was 76. No cause of death has been made public. A statement posted by the John Marchant Gallery reads,

"We sadly announce the passing of Jamie MacGregor Reid 16 January 1947 - 8 August 2023. Artist, iconoclast, anarchist, punk, hippie, rebel and romantic. Jamie leaves behind a beloved daughter Rowan a granddaughter Rose, and an enormous legacy."
We send our condolences to Jamie Reid's family, friends, and fans.