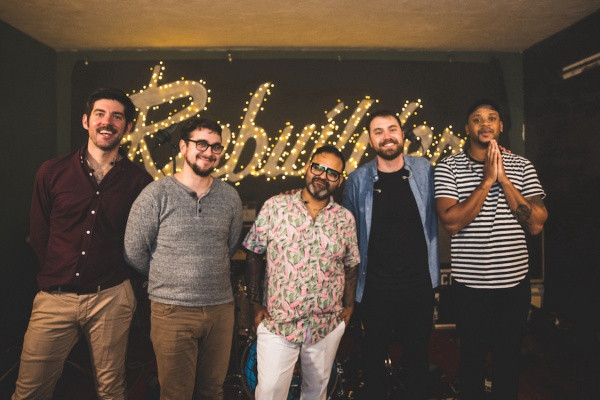 Today we are thrilled to bring you the premiere of the new lyric video by Boston-based punk band Rebuilder! The video is for their new song "Wedding Day" and was created by Dan Webb. Speaking to Punknews about the track, vocalist and guitarist Sal Ellington said,

"I was on Instagram and saw an ex was getting married. It didn't want it to be my story but it made me reflect on some of the chaos that existed in the relationship. I remembered not really dealing with my emotions in a healthy way and doctors giving me pills to keep me sane. I think I really needed the therapy to figure myself out."
"Wedding Day" is off of Rebuilder's new album Local Support which is out via Iodine Records (who stepped in to release the album after the band cut ties with A-F Records following sexual assault allegations against Anti-Flag's Justin Sane) now and you can listen to it right here. The band will also be playing a record release show at The Sinclair in Cambridge, MA on September 1 with No Trigger, Choke Up, and Trash Rabbit. Watch the video below!