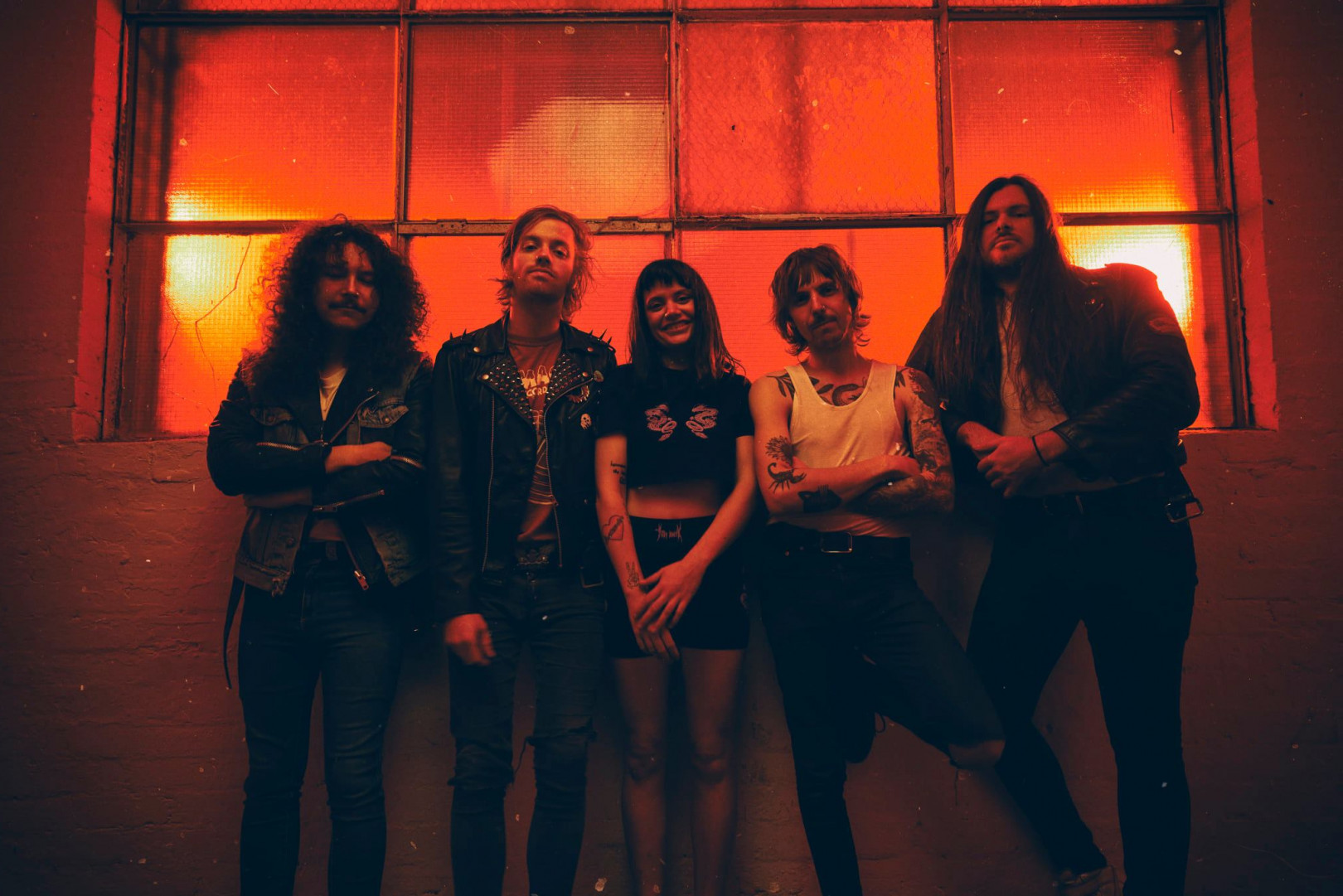 Clowns have announced the postponement of their upcoming Australian tour. The dates will now take place in March and April with Voiid still playing support on the majority of dates. All previously purchased tickets will be honoured at the new dates. A statement posted on Instagram reads in part,

"We're extremely crushed to announce that due to a long term and ongoing RSI injury in the band, we'll unfortunately be postponing our ENDLESS Australian Album Tour to March/April 2024, as well as cancelling all other performances for the rest of the year to allow sufficient and necessary healing time. […]

We're very sorry for the disappointment and inconvenience. It's so frustrating to not be able to play and launch this new record that we're extremely proud of and we appreciate you all understanding of the difficult situation."
A new Alice Springs show will be announced soon. Clowns will be releasing their new album Endless on October 20 via Fat Wreck Chords and Damaged and released their album Nature/Nurture in 2019. Check out the new dates below.
| Date | Venue | City |
| --- | --- | --- |
| Mar 15 | 𝘛𝘏𝘌 𝘉𝘙𝘐𝘎𝘏𝘛𝘚𝘐𝘋𝘌 | 𝘉𝘙𝘐𝘚𝘉𝘈𝘕𝘌/𝘔𝘌𝘈𝘕𝘑𝘐𝘕 |
| Mar 29 | 𝘓𝘐𝘖𝘕 𝘈𝘙𝘛𝘚 𝘍𝘈𝘊𝘛𝘖𝘙𝘠 | 𝘈𝘋𝘌𝘓𝘈𝘐𝘋𝘌/𝘒𝘈𝘜𝘙𝘕𝘈 |
| Mar 30 | 𝘈𝘔𝘗𝘓𝘐𝘍𝘐𝘌𝘙 | 𝘗𝘌𝘙𝘛𝘏/𝘉𝘖𝘖𝘙𝘓𝘖 (no Voiid) |
| Apr 05 | 170 𝘙𝘜𝘚𝘚𝘌𝘓𝘓 | 𝘔𝘌𝘓𝘉𝘖𝘜𝘙𝘕𝘌/𝘕𝘈𝘈𝘙𝘔 |
| Apr 13 | 𝘊𝘙𝘖𝘞𝘉𝘈𝘙 | 𝘚𝘠𝘋𝘕𝘌𝘠/𝘌𝘖𝘙𝘈 |