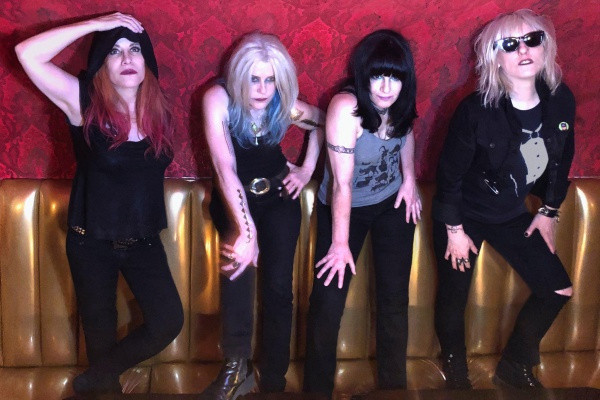 L7 have released a video for their new song "Cooler Than Mars". The video was directed and edited by Erik Denno. Speaking about the song Donita Sparks said,

"The song was inspired by the ongoing catastrophic news of climate change, and the strange passions of billionaire space cowboys to explore and exploit the outer limits of our stratosphere. Seems to me such obsessions and resources should be totally focused on healing The Big Blue Marble. I feel like there is nothing "out there" that is as mind-blowing as the biodiversity of what we have here on Earth. Because we're cooler than Mars, damnit."
A portion of the proceeds from the sale of the song will be donated to Oceana, a nonprofit that focuses on ocean conservation. The song is available digitally as well as on limited edition flexi discs. L7 will be kicking off their US tour today. Check out the video below.